Sight Unseen, February 2022
A weekly Saturday recap to share with you our favorite links, discoveries, exhibitions, and more from the past seven days. This week: Virginia Sin releases the bathroom accessories of our dreams, Linde Freya Tangelder designs a $15,000 bathtub, and Hauvette & Madani complete a very modern renovation of a landmark 1926 apartment in Paris (pictured).
Interiors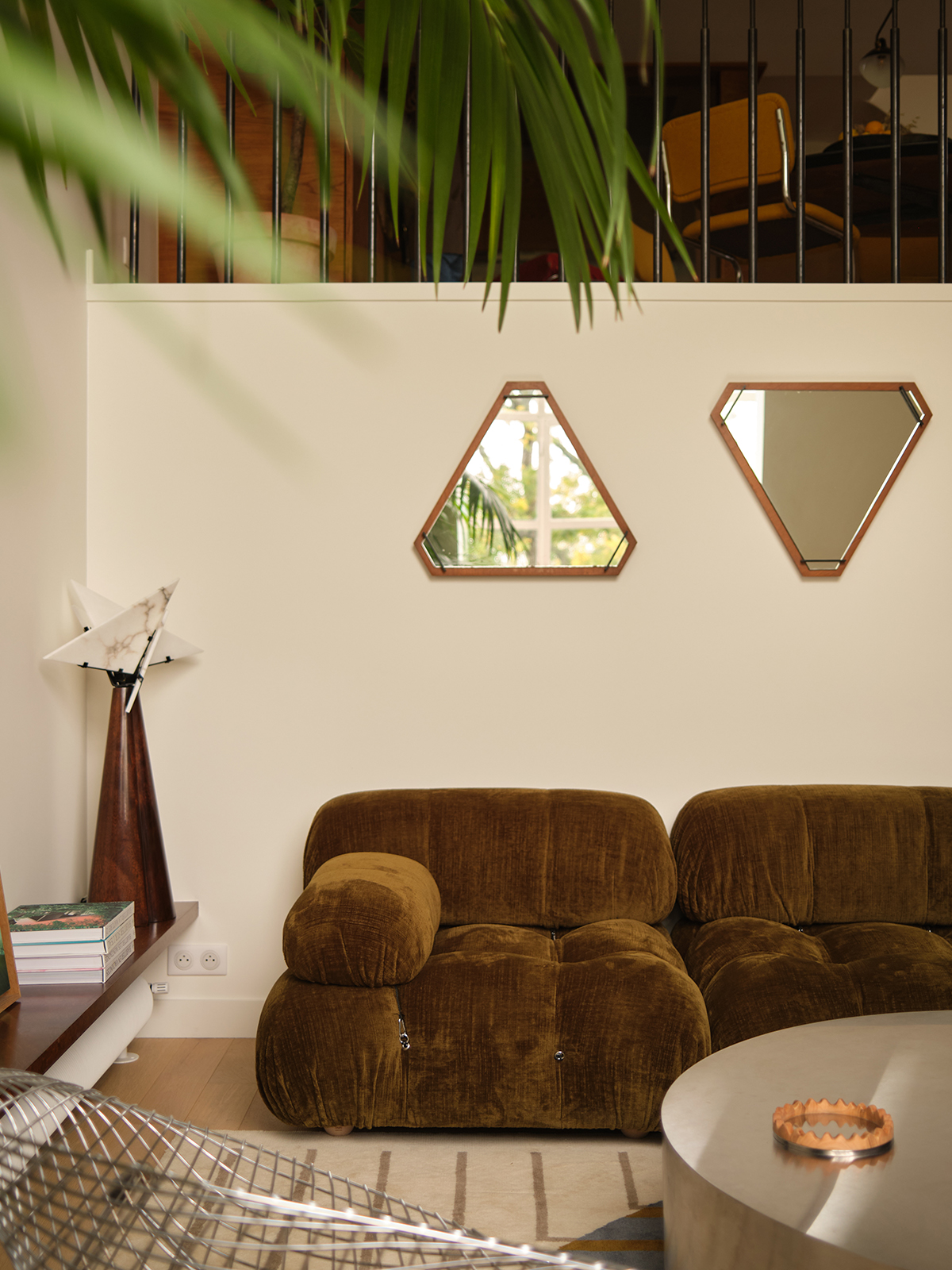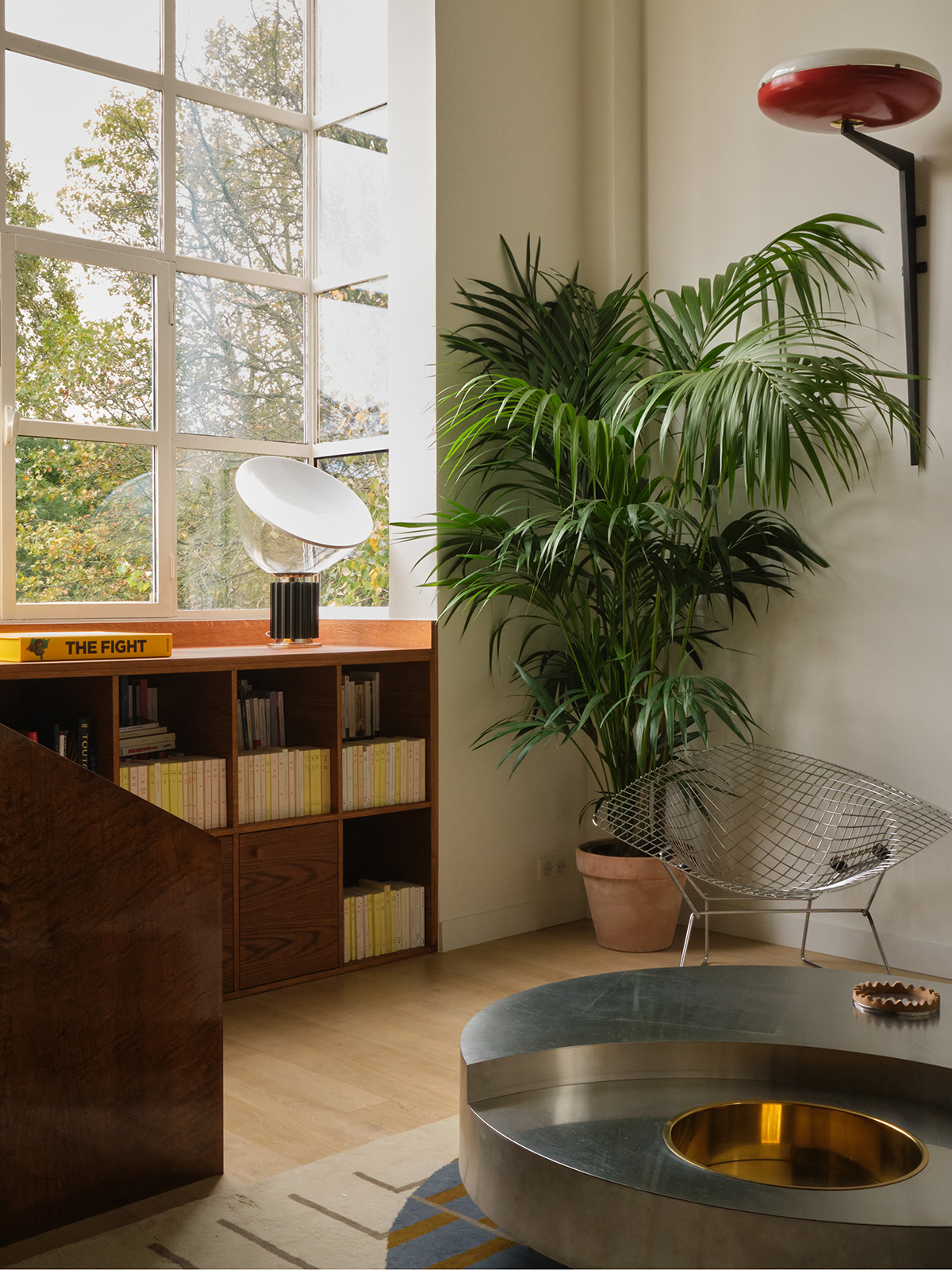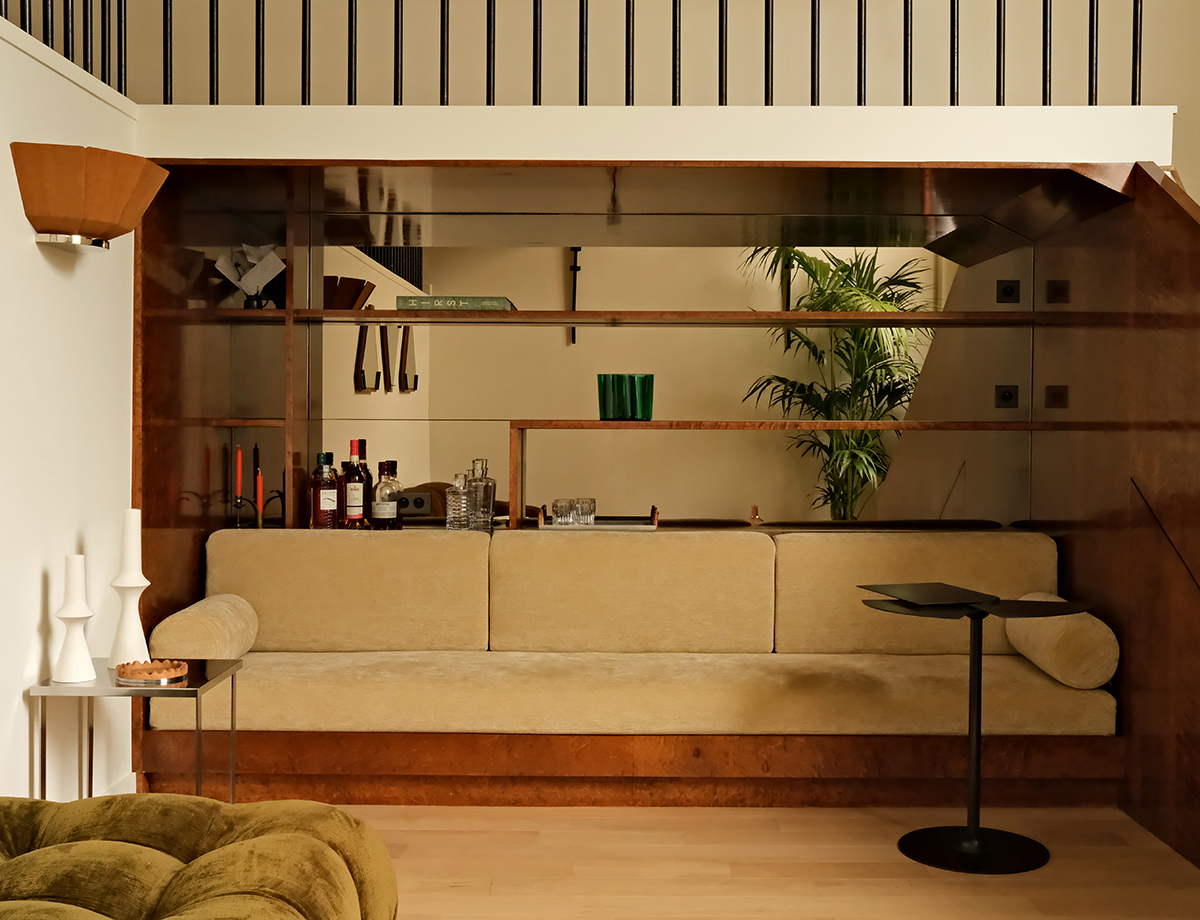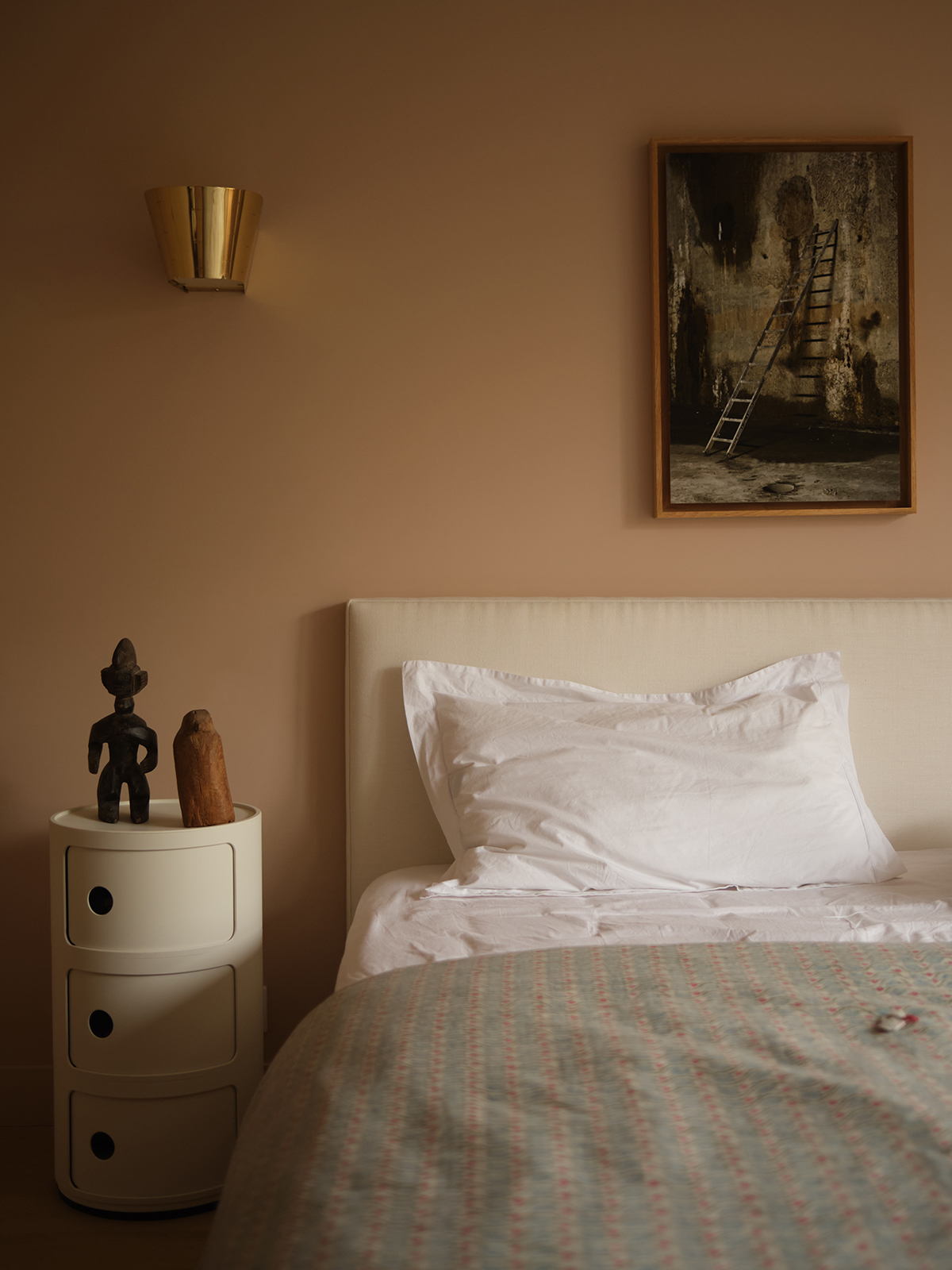 The interiors firm Hauvette & Madani recently had the fortune to renovate a 1926 apartment built by André Lurçat for Walter Guggenbühl, in Paris, and filled it with everything from vintage Perriand lights to a Willy Rizzo coffee table to the studio's own ashtray designs.
Discoveries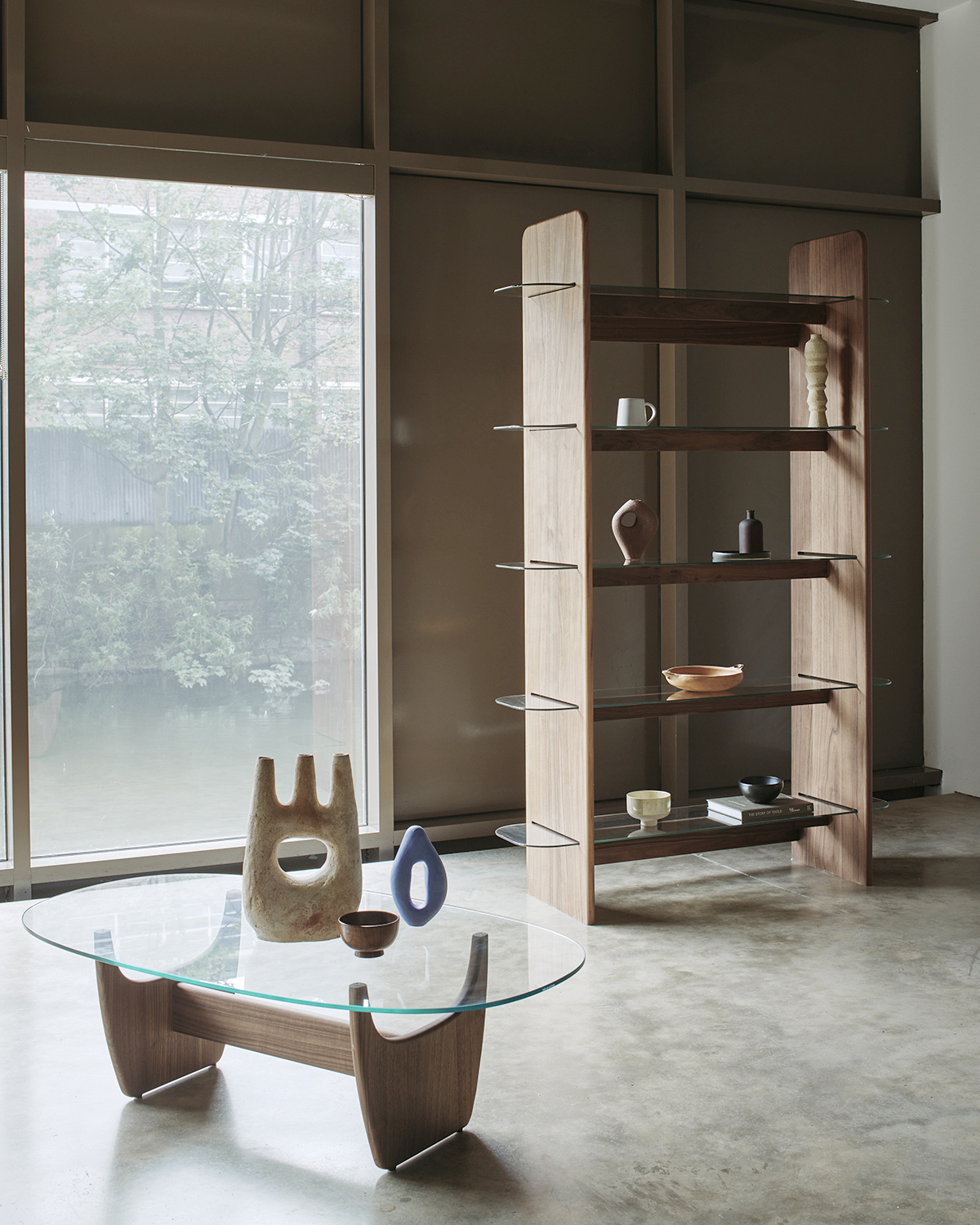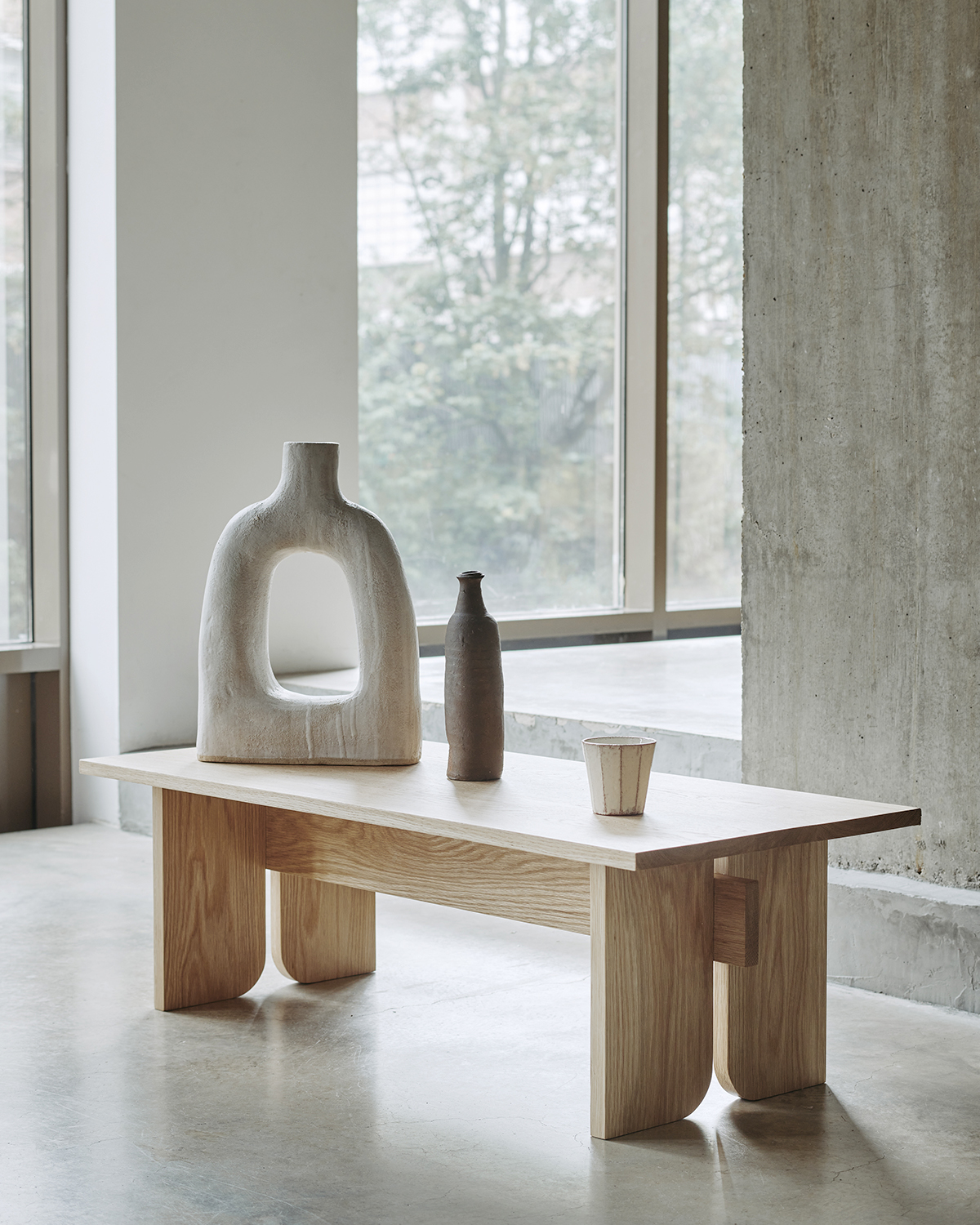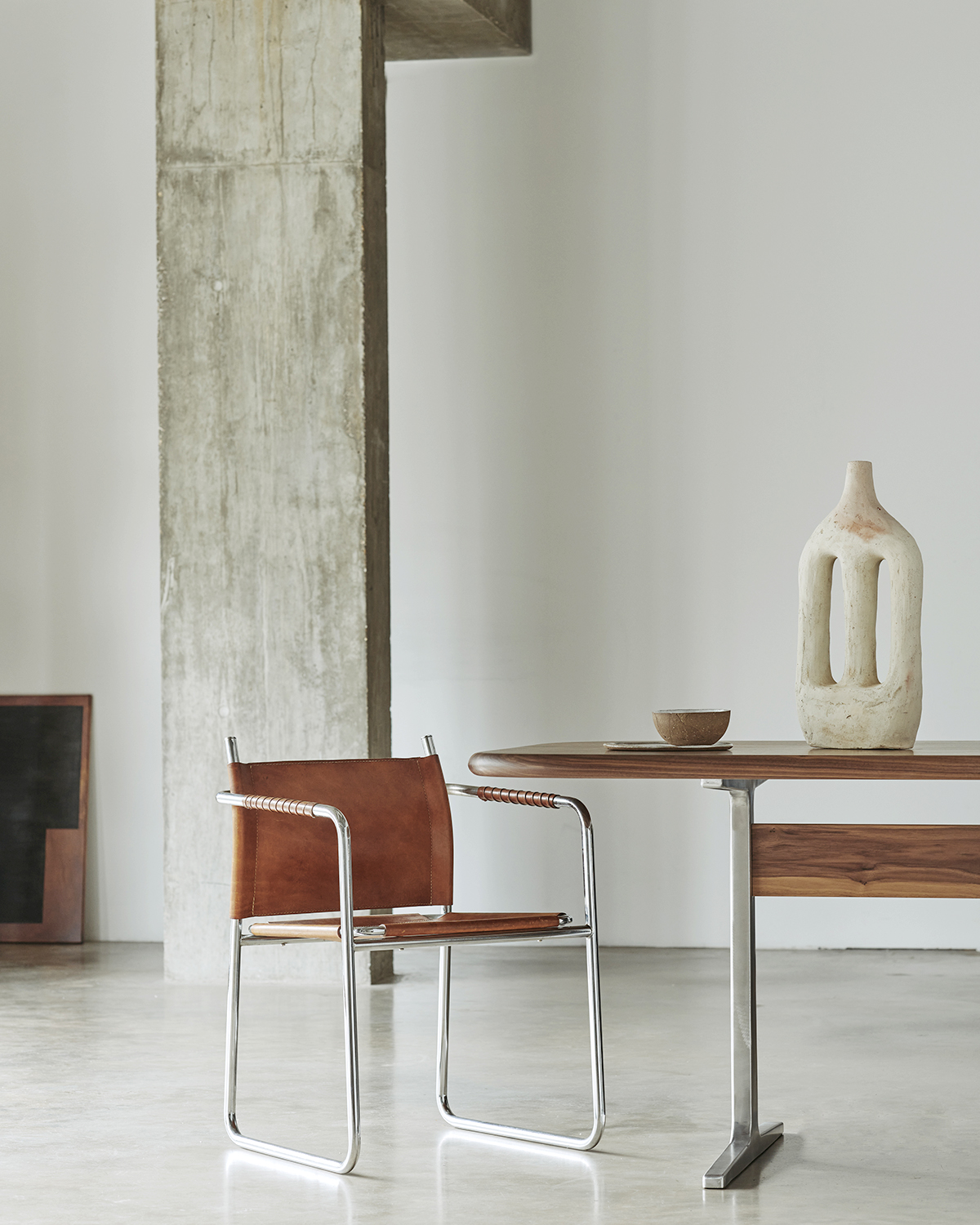 Magnus Pettersen's new London-based brand, FP&Co, works with UK craftspeople to create extremely well-made furniture in natural materials. The name (and the project) was inspired by Pettersen's grandfather, who had a furniture store of his own in the 1950s.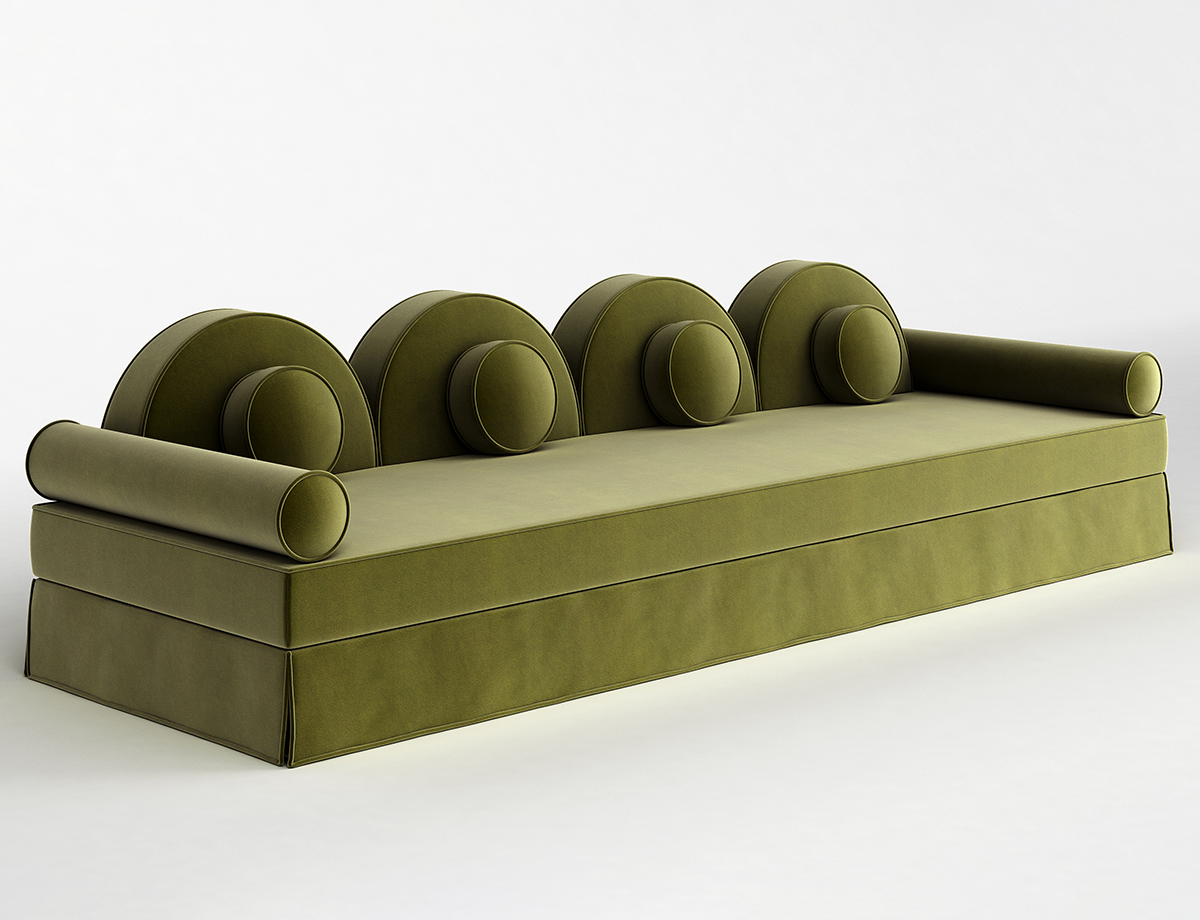 This week, Studiotwentyseven dropped the Badinage Sofa and armchair, designed by Maxime Boutillier, which takes a playful shape and makes it sophisticated through very crisp lines and a pretty olive green upholstery.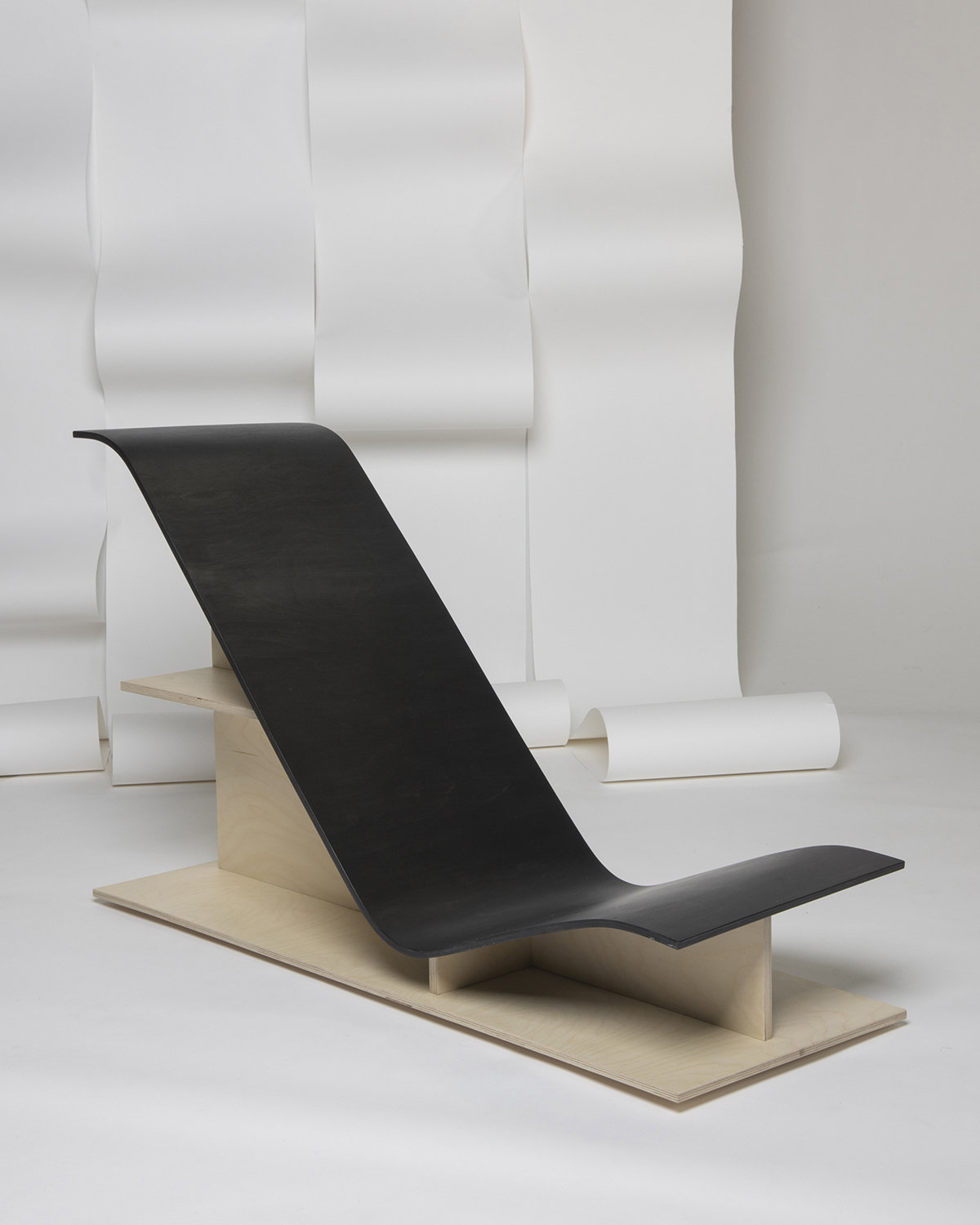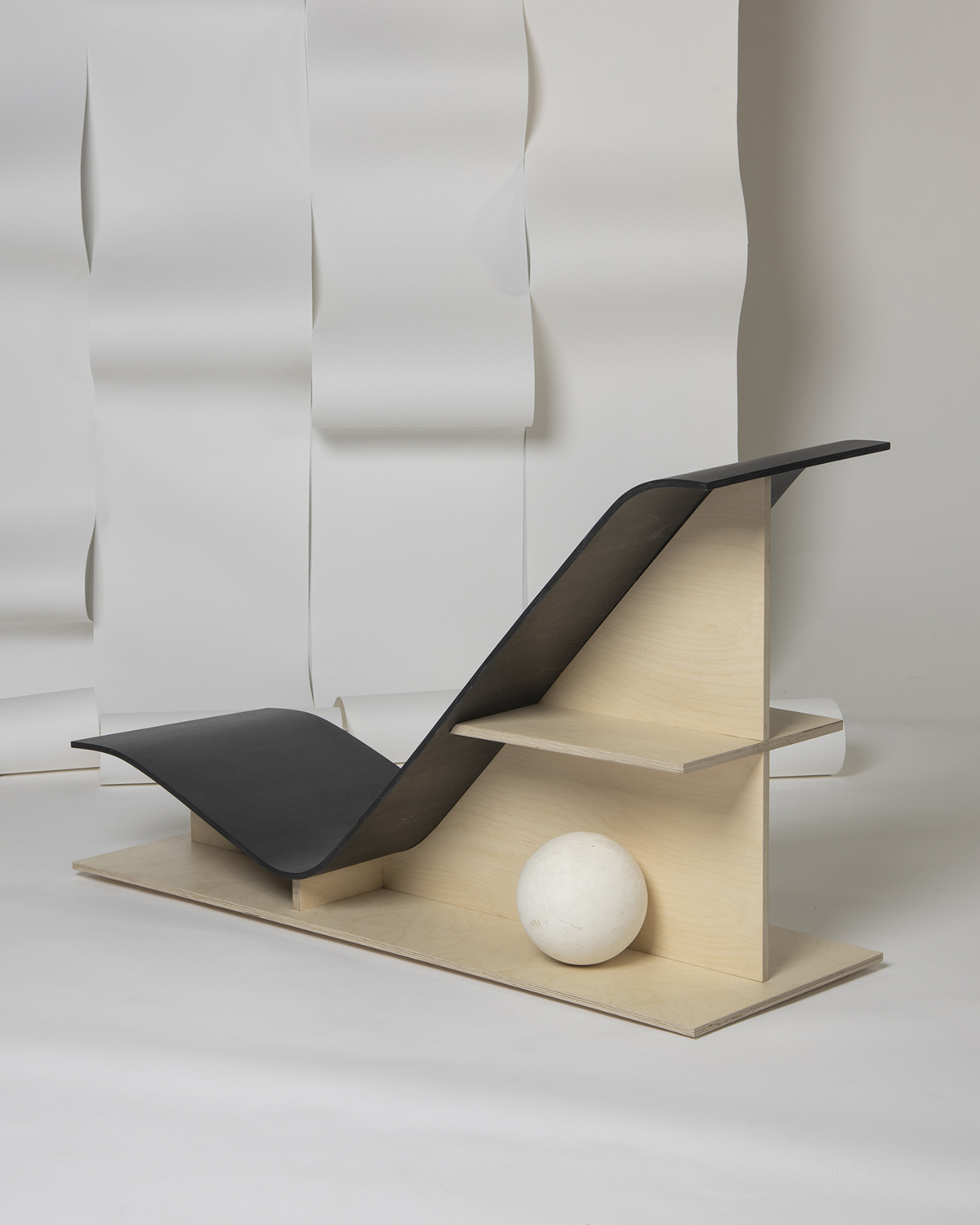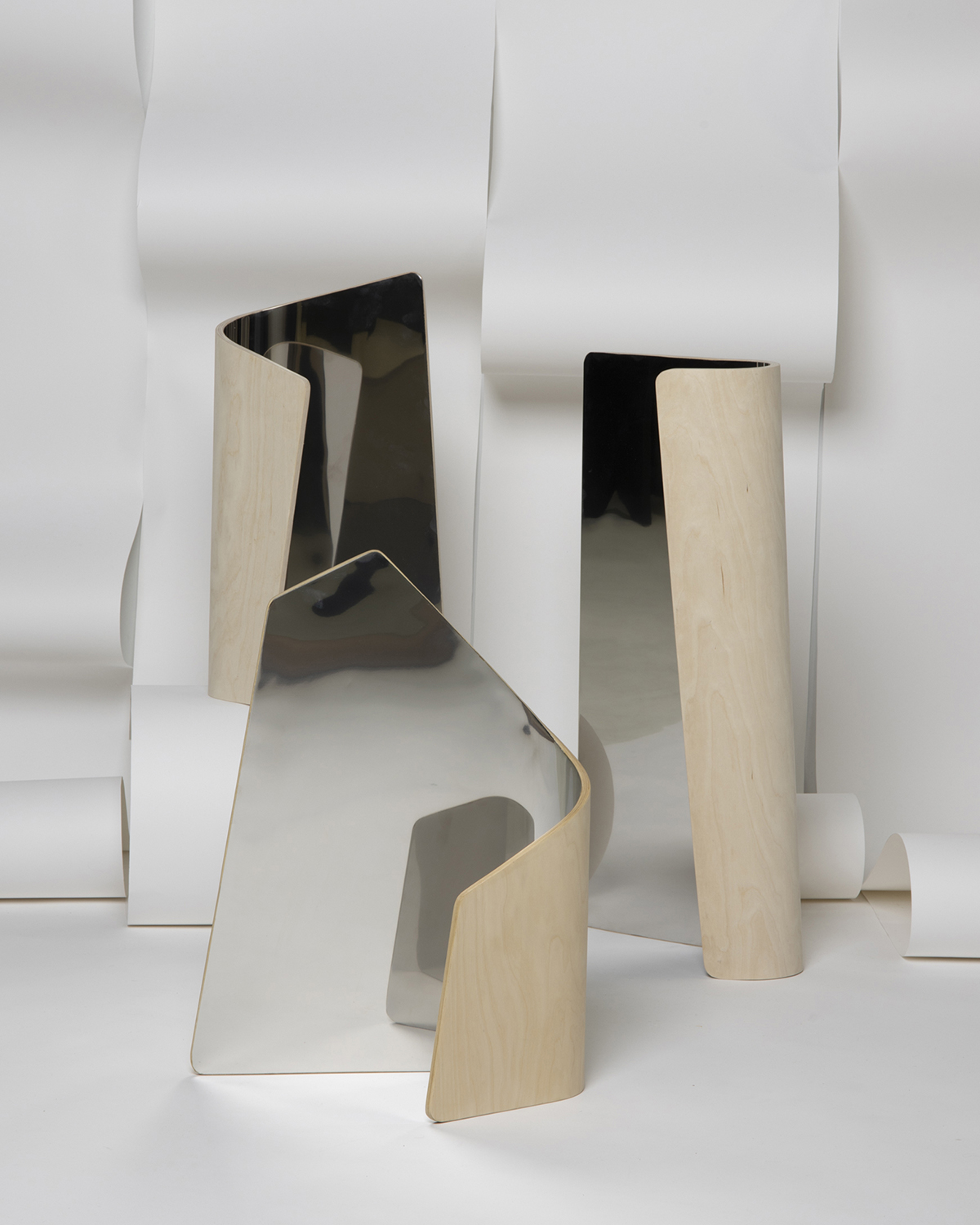 In their Bend to Break project, students at the Estonian Academy of Arts created plywood furniture in the tradition of the country's seminal furniture brand Luterma, but with more modern ideals in mind. They "investigated the plywood industry through (historical) examples of gendered ideology and practices; more specifically, of women, who staffed Luterma's assembly lines, actively challenging the perception that women are unsuited to forestry." Pictured above are Katariina Kivi's Reading or Reclining Chair, and mirrors by Kertu Liisa Lepik.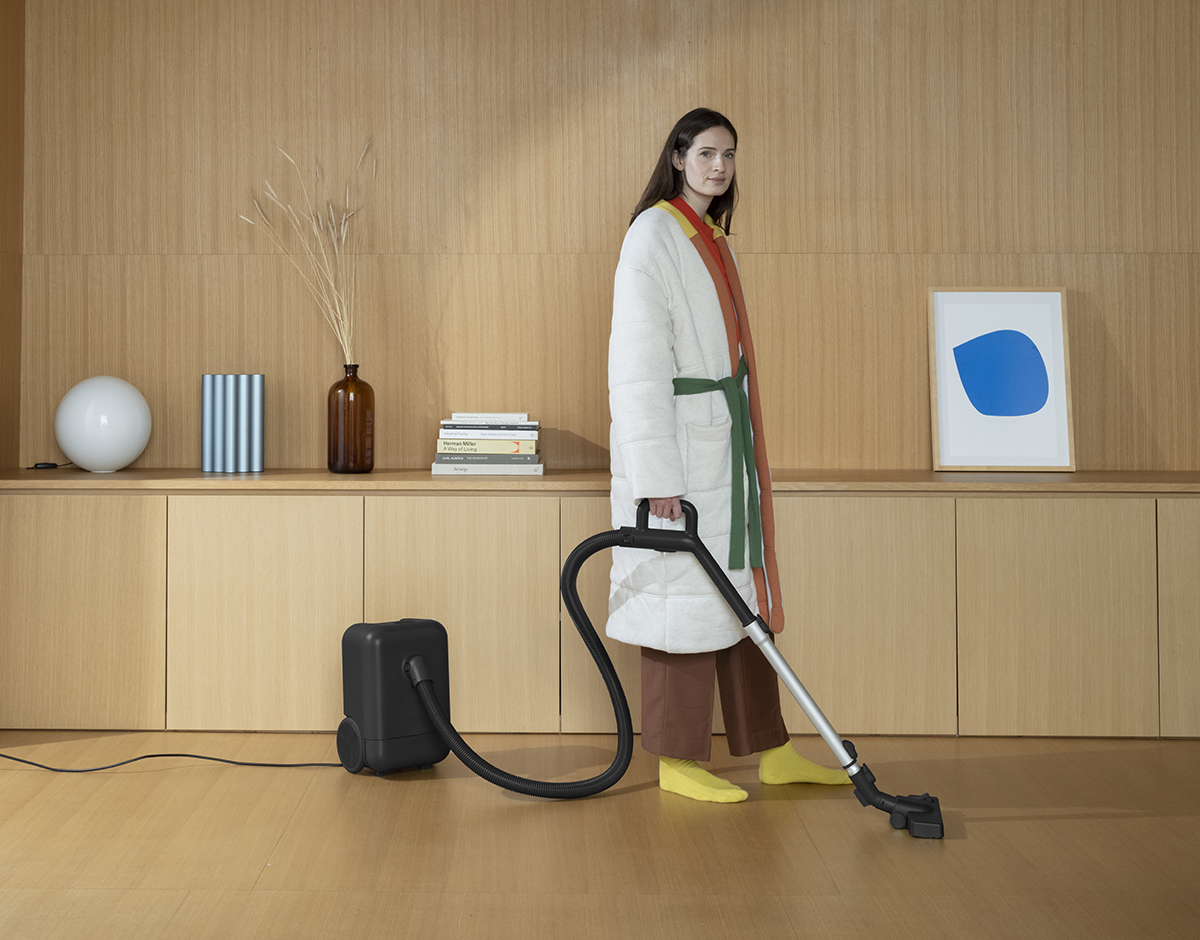 This week former Visibility Studio co-founder Joseph Guerra launched his personal piece de resistance: Airsign, a high-design appliance company whose first product is a sleek $300 vacuum with a HEPA filter. More colors are on the way.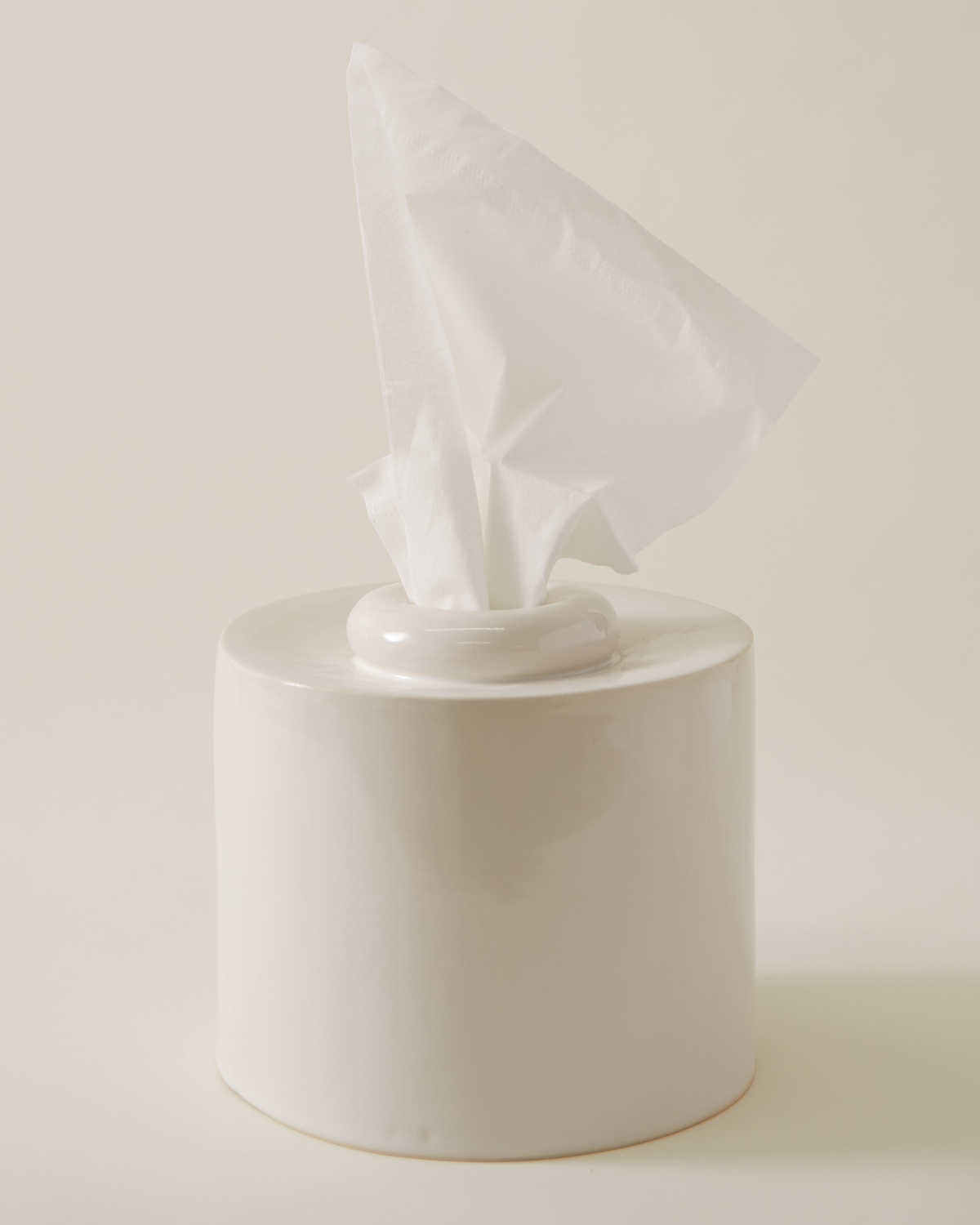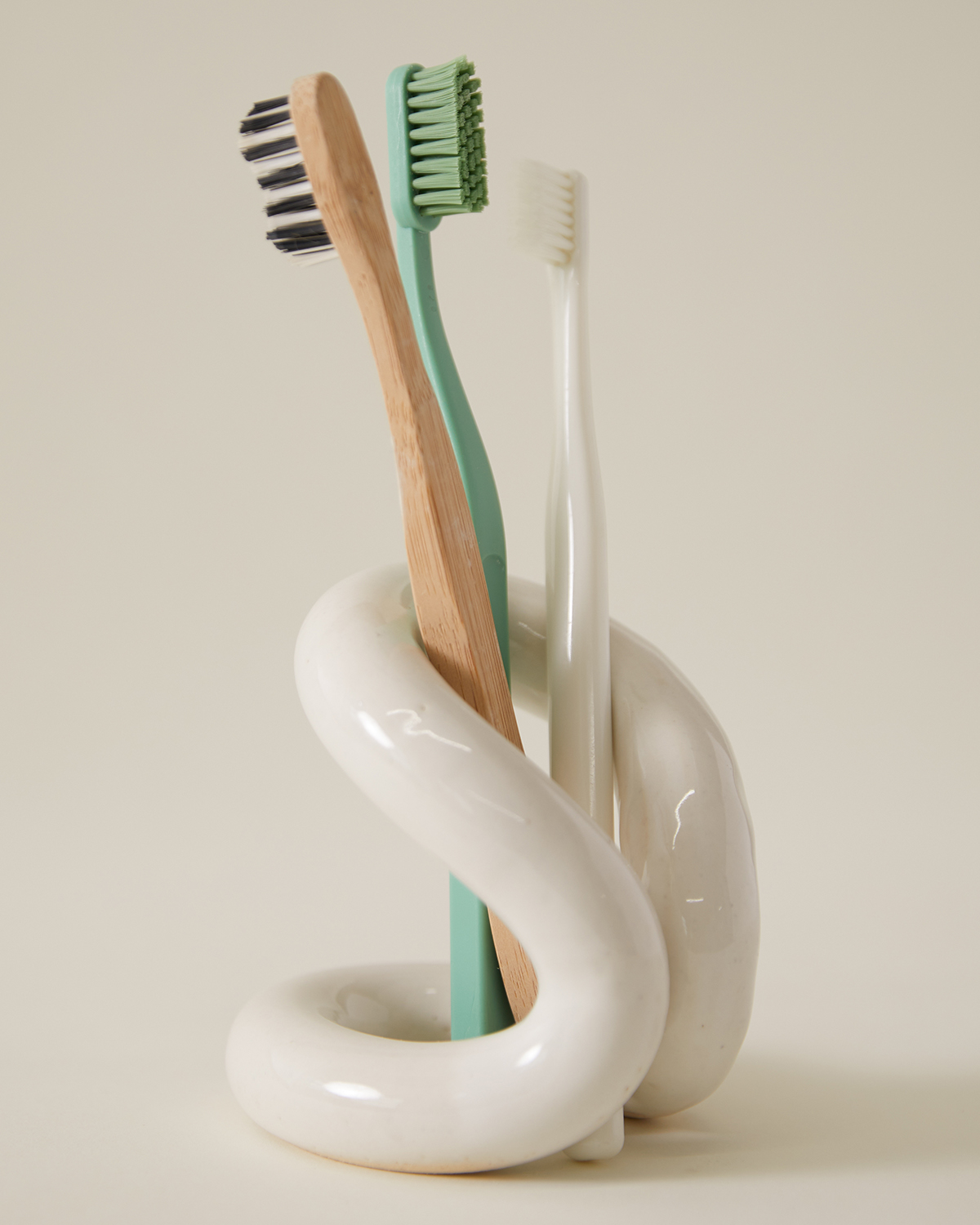 Want every piece in Virginia Sin's new collection of ceramic bath accessories, especially that tissue cover — I'm an allergy baby who always needs a box of tissues nearby, so this kinda thing really helps me feel less lame.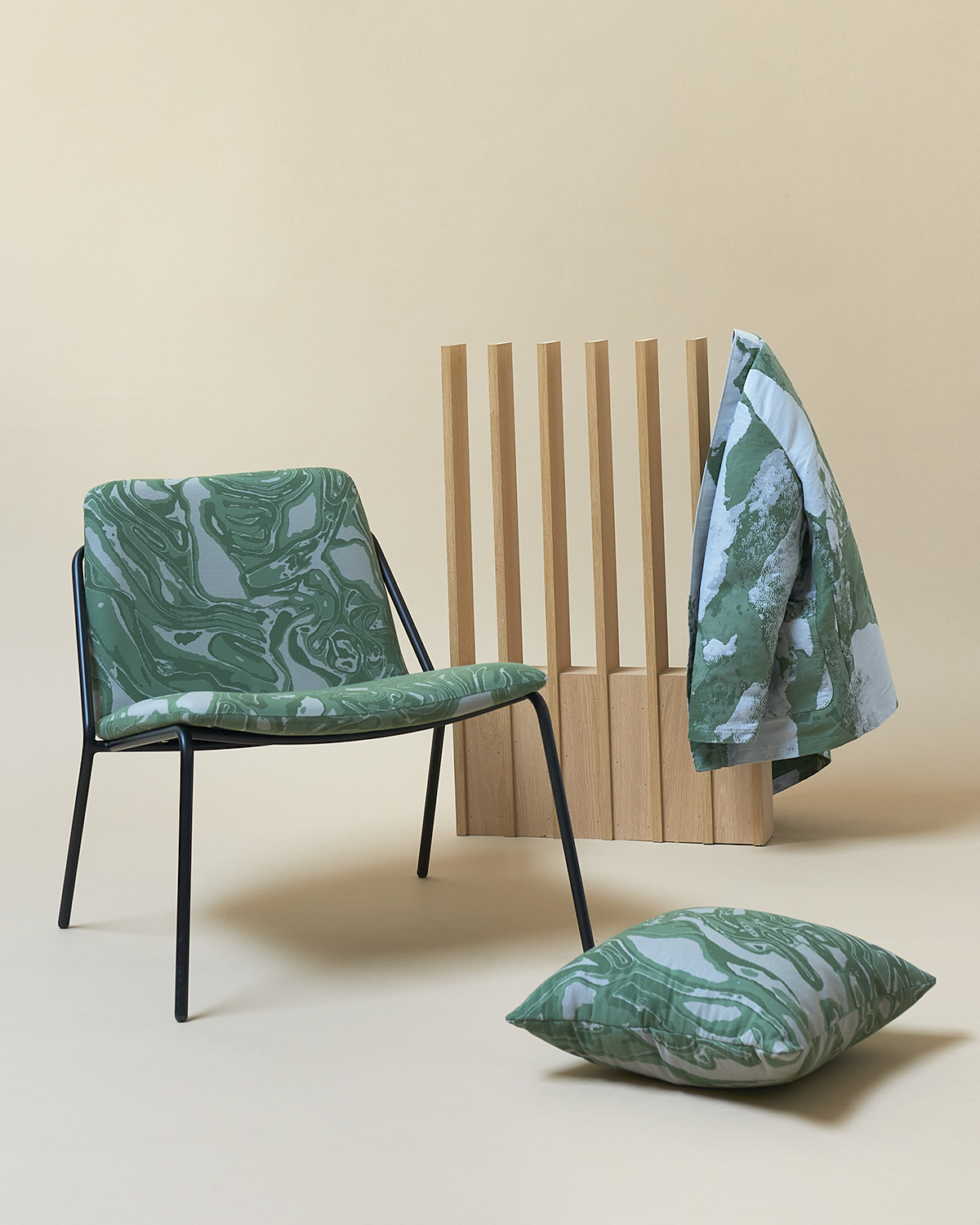 Remember our collab with the on-demand custom textile printing company Weft back in 2018? The brand has now launched a new series with Office of Tangible Space, and we particularly like this topographical-slash-marbled pattern.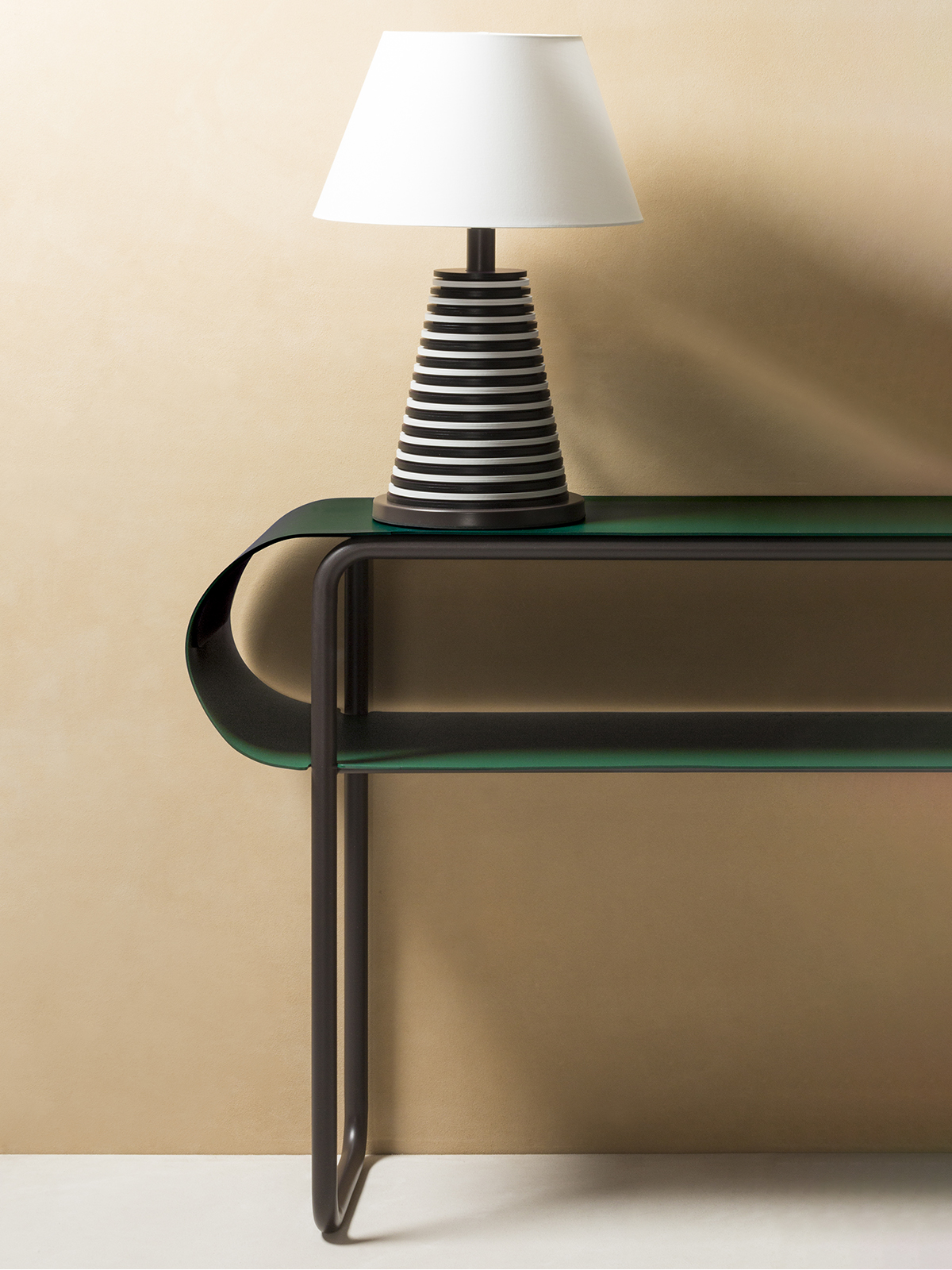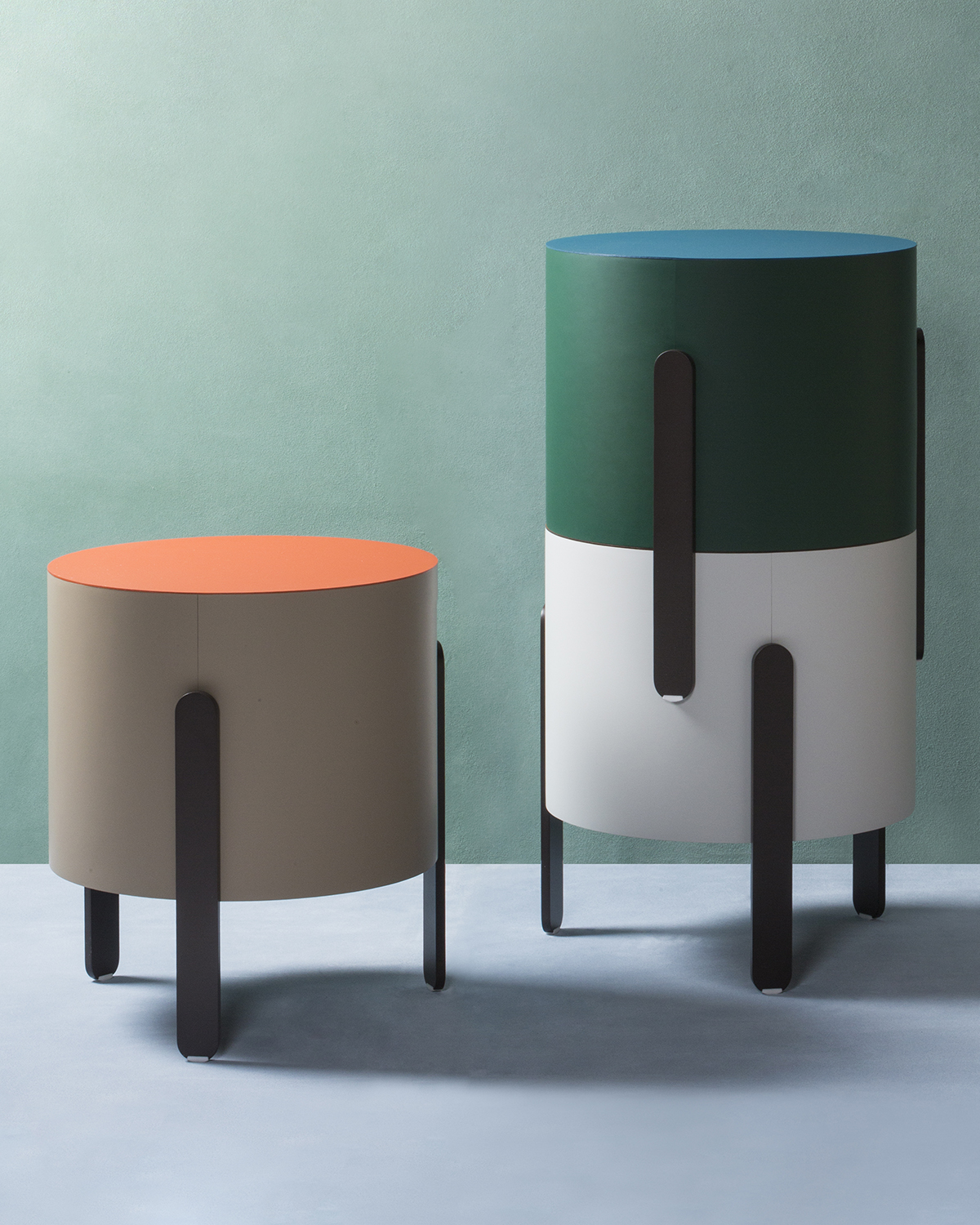 Simone Fanciullacci just released a new furniture series with the Italian brand Rudi, including mirrors, console tables, duo-toned stools, and stacked-disc lamps that are all wrapped in its zero-waste regenerated leather (which appears to be a fancy name for leather whose fibers have been compressed).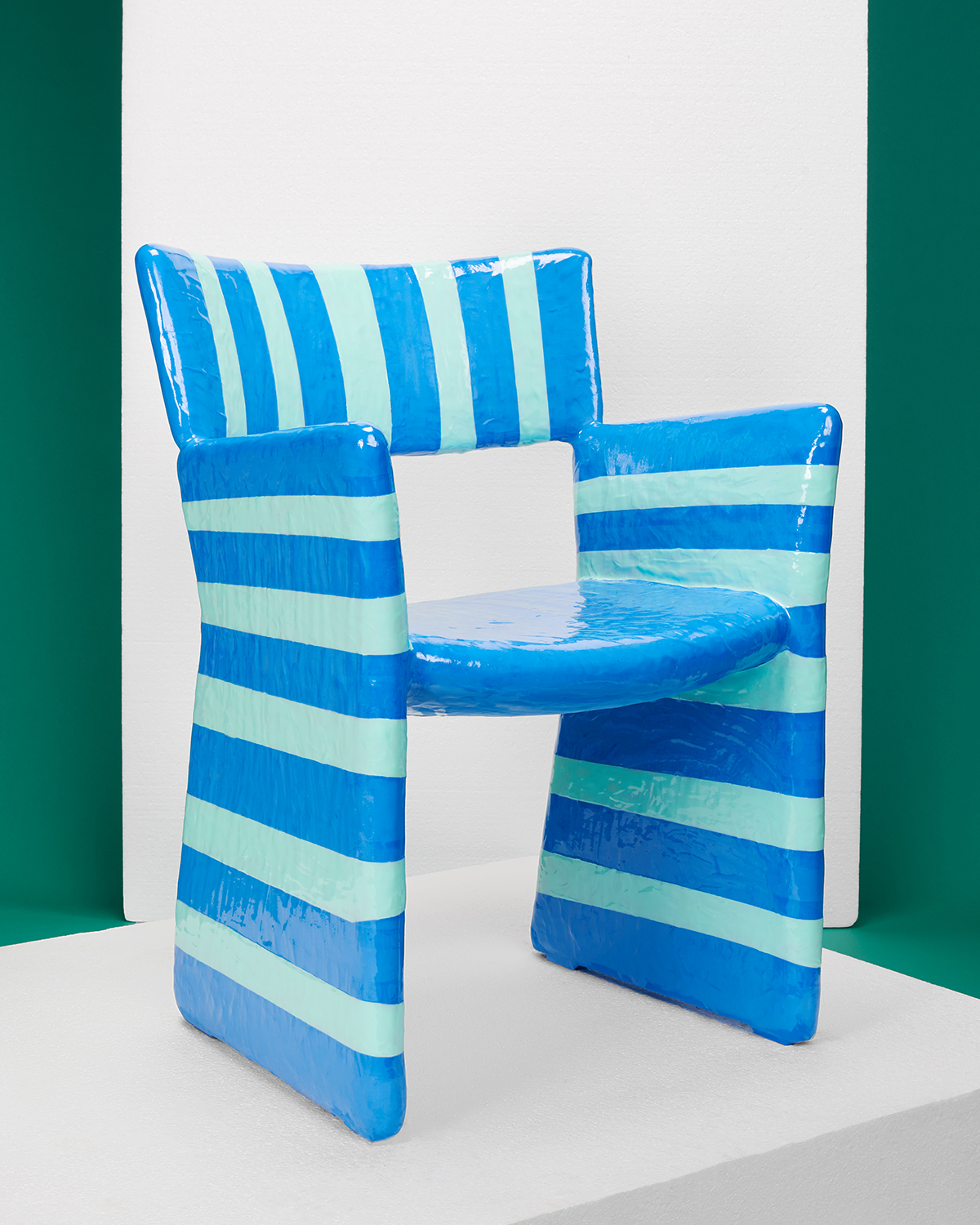 Swedish brand Massproductions started a series where it asks an outside designer or artist to remake or re-envision one of its worn or damaged Crown chairs, and the latest is this adorable little striped number by Diego Faivre, who likened the result to a beach chair.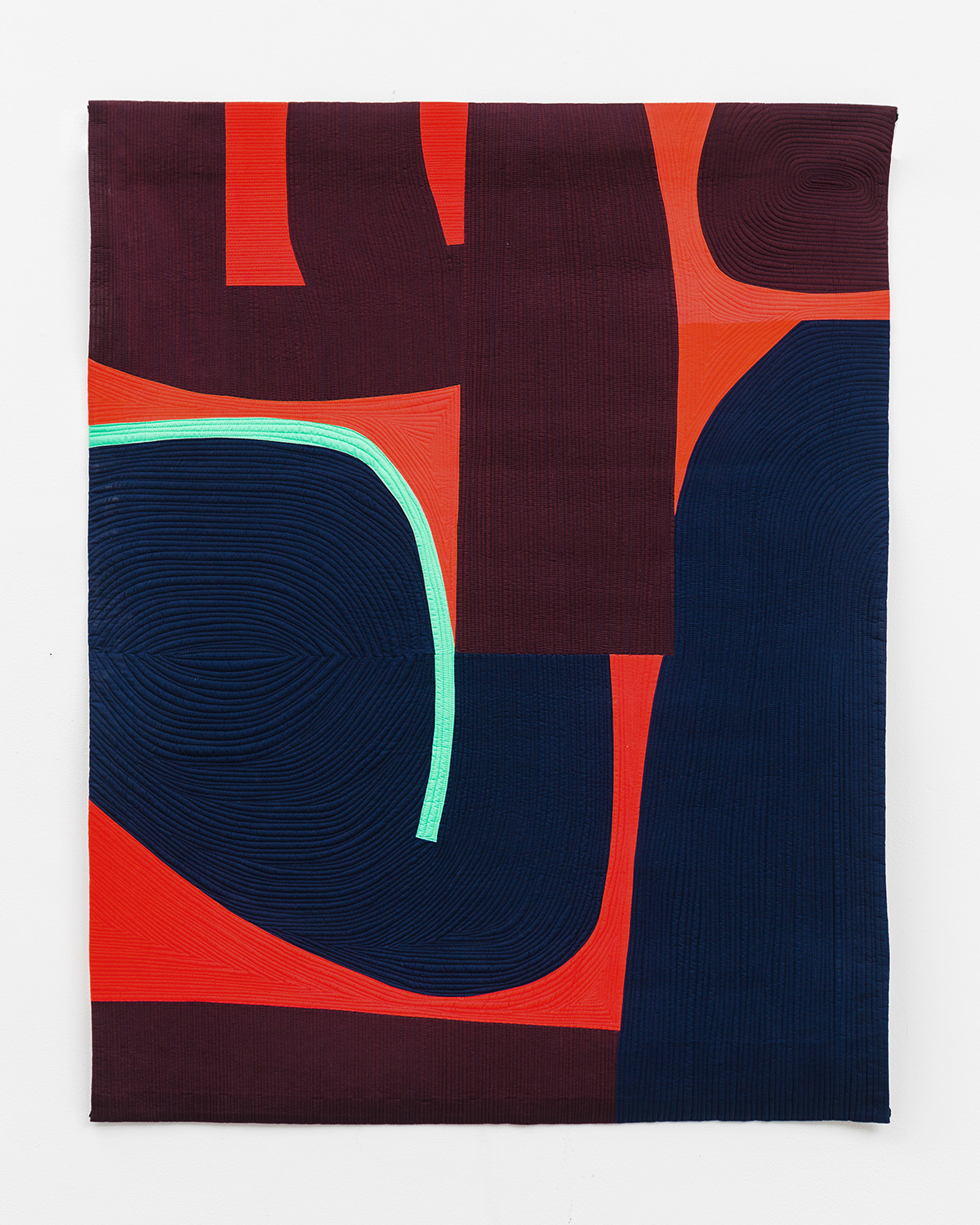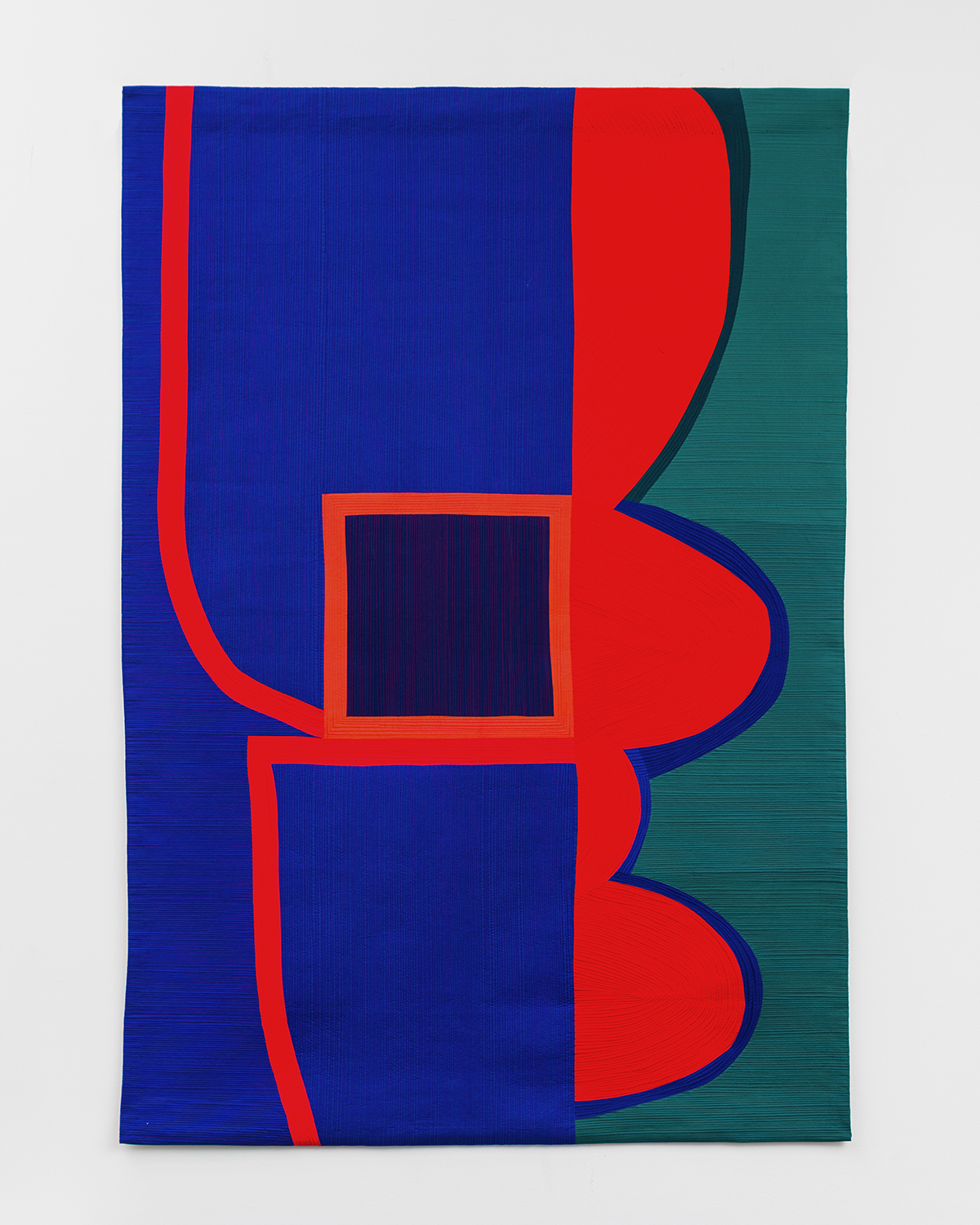 Todd Merrill recently began representing avant-quilting artist Gerri Spilka, whose work was new to us when we got the announcement earlier this week. Love her bold shapes and colors — if you can't tell how they're made click here to see close-ups.
Exhibitions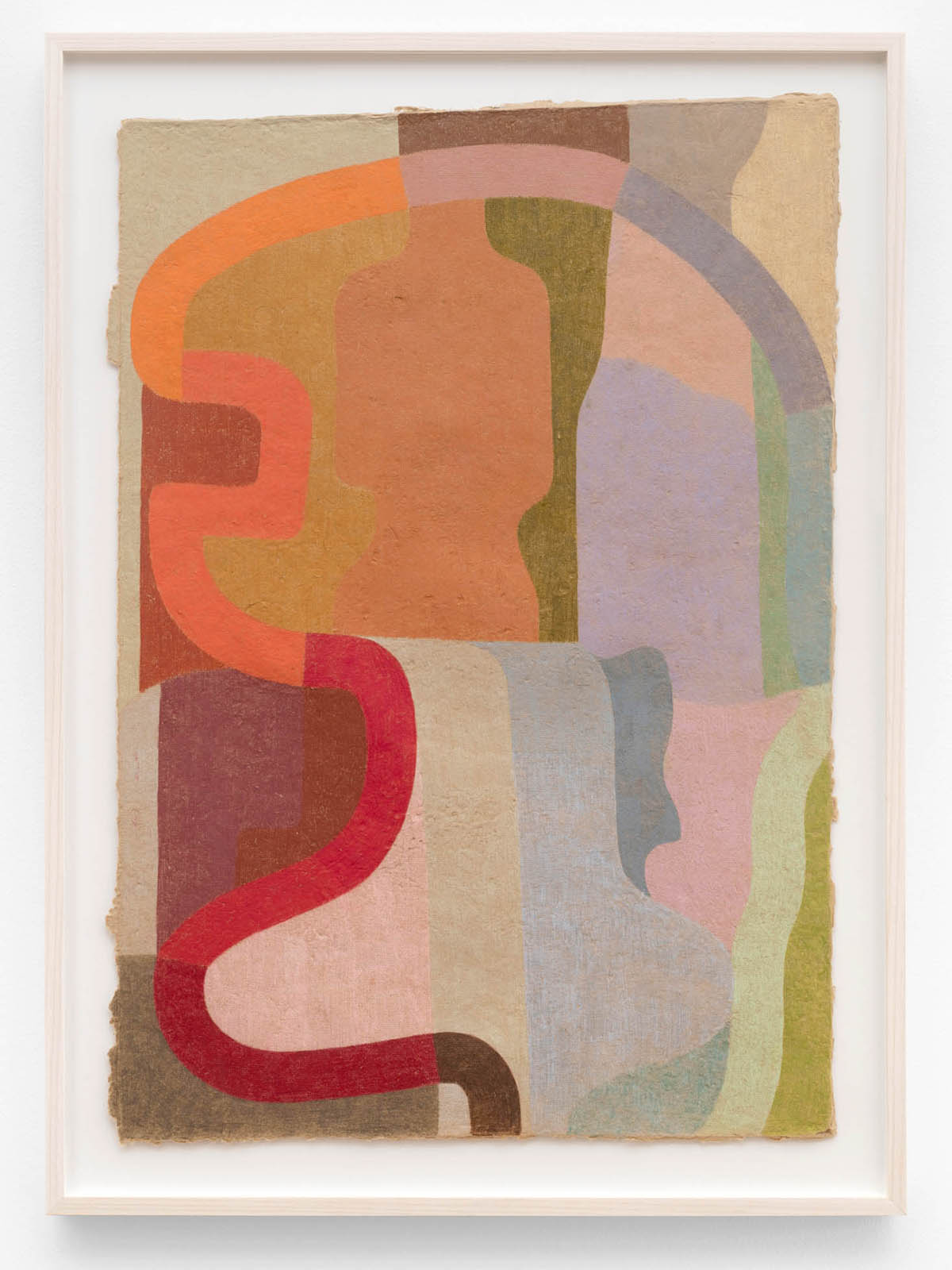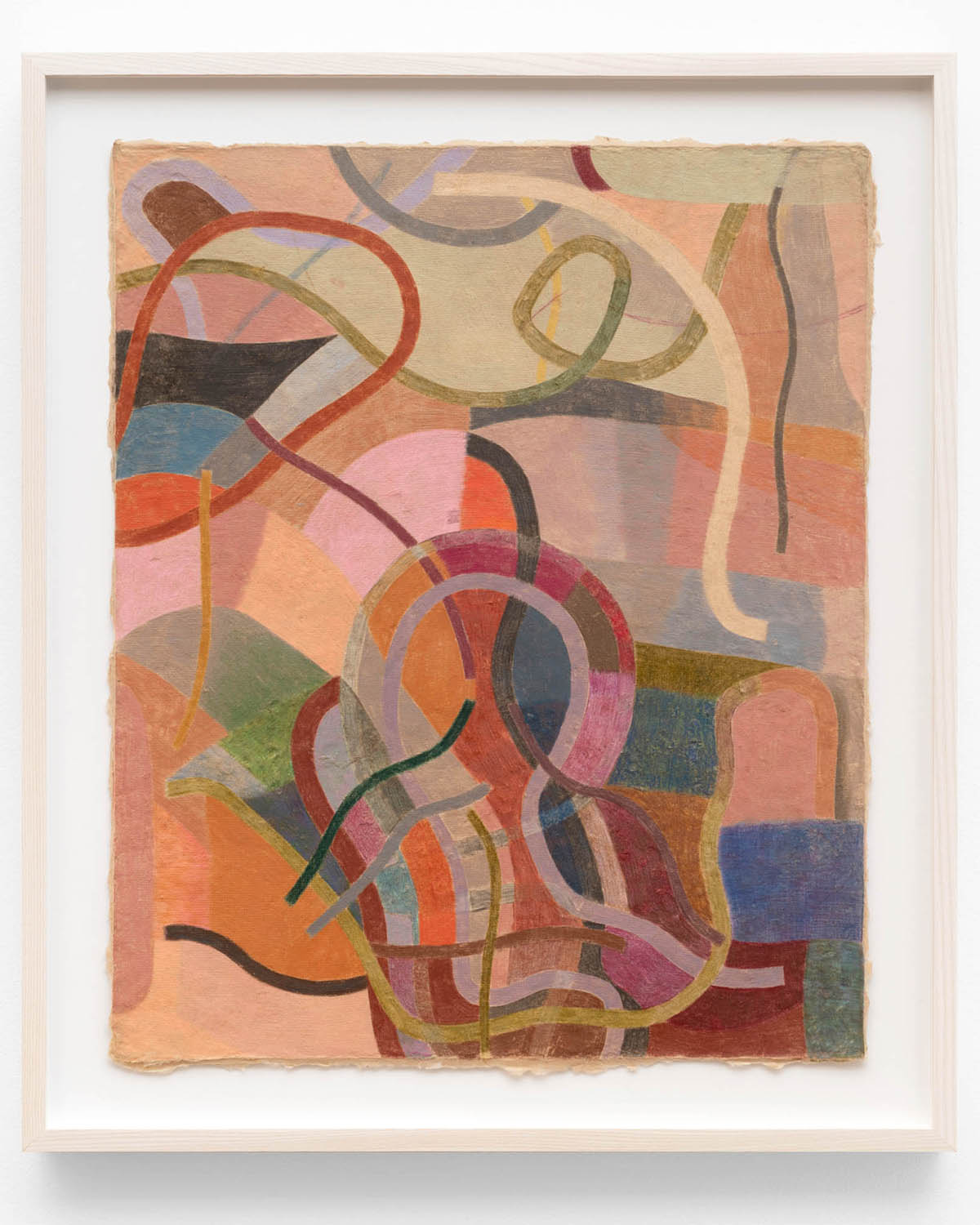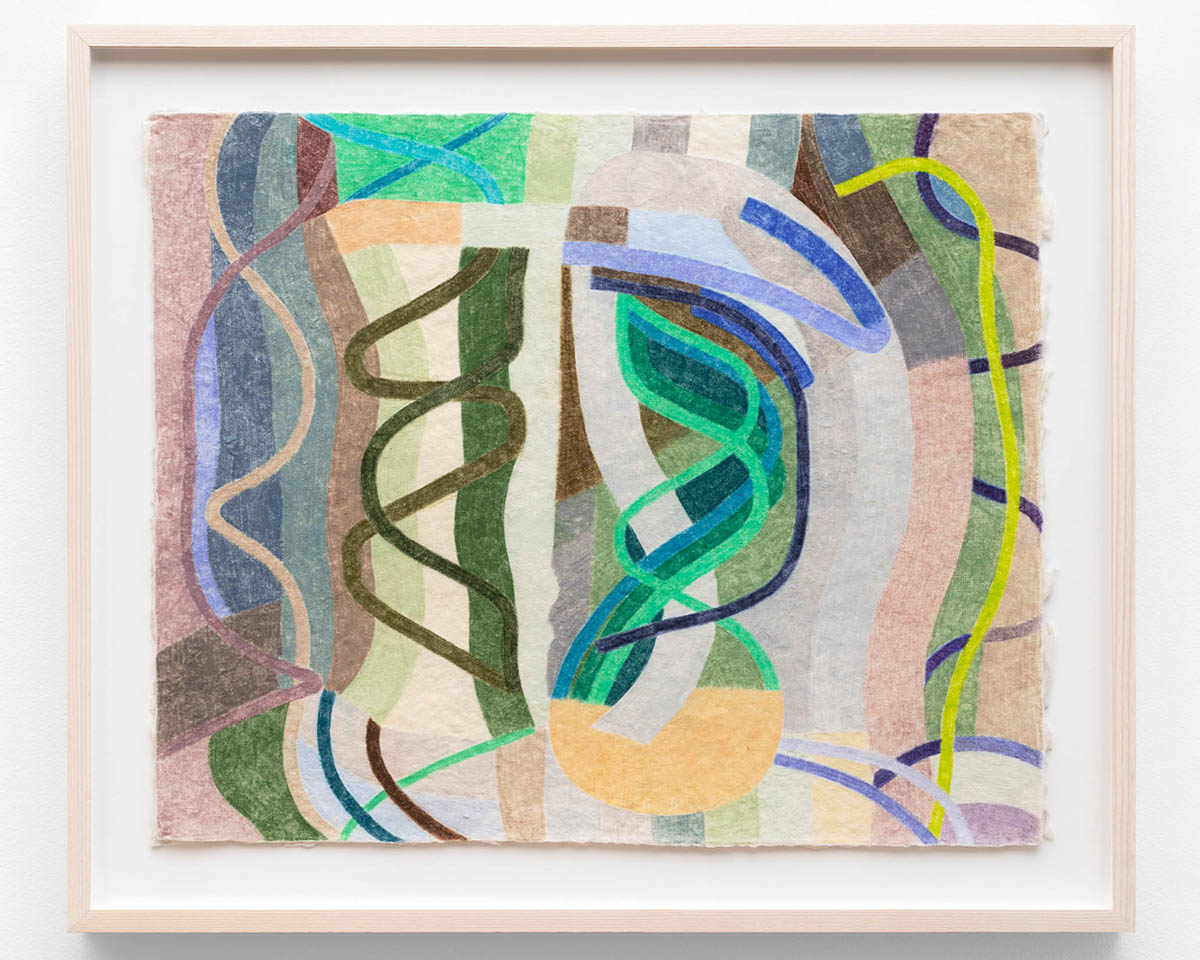 It just closed this weekend, but we would have liked to have seen this show at Western Exhibitions in Chicago, of works in colored pencil on artist-produced handmade paper by Aya Nakamura, made by the artist in 2021 in the wake of the passing of a loved one.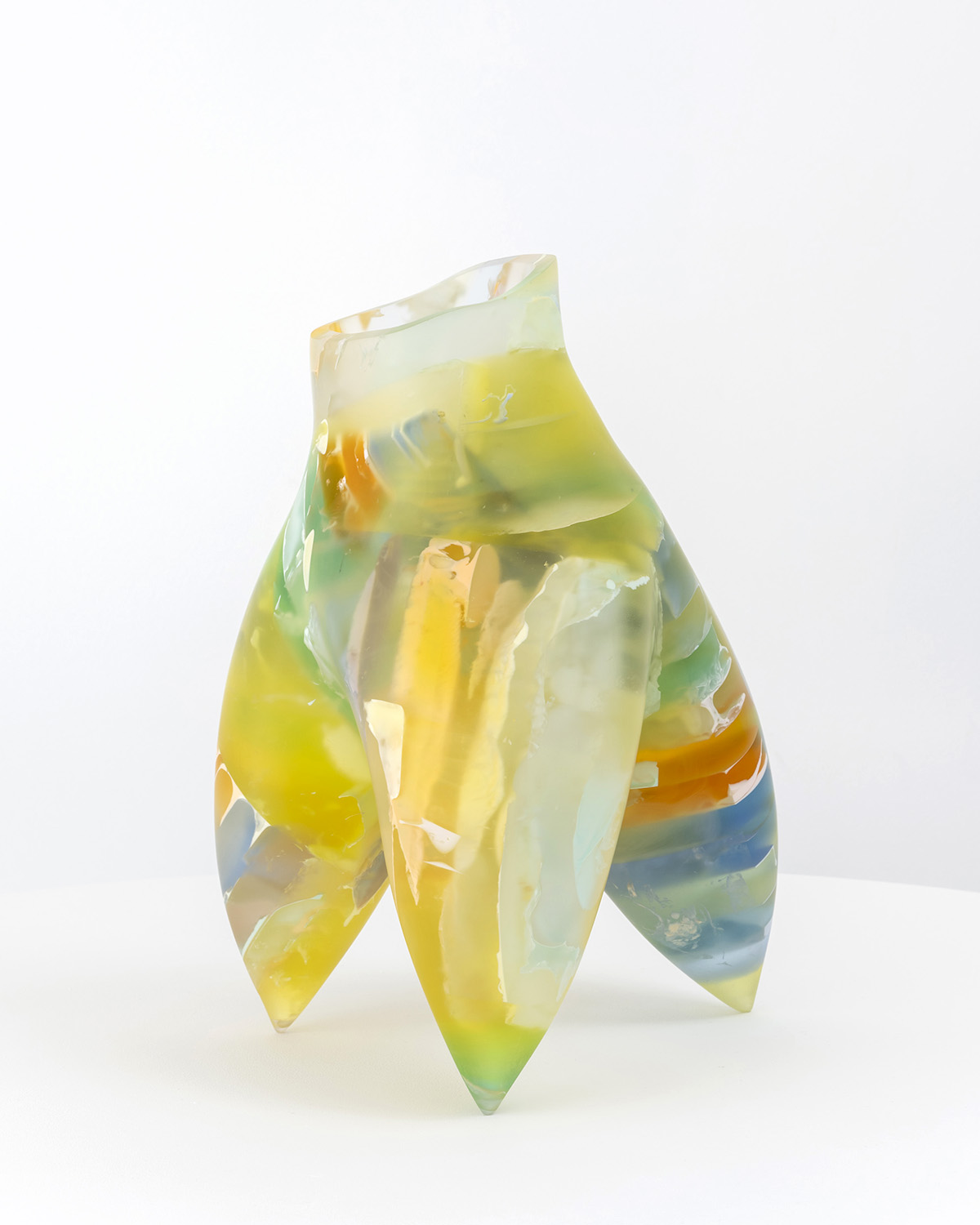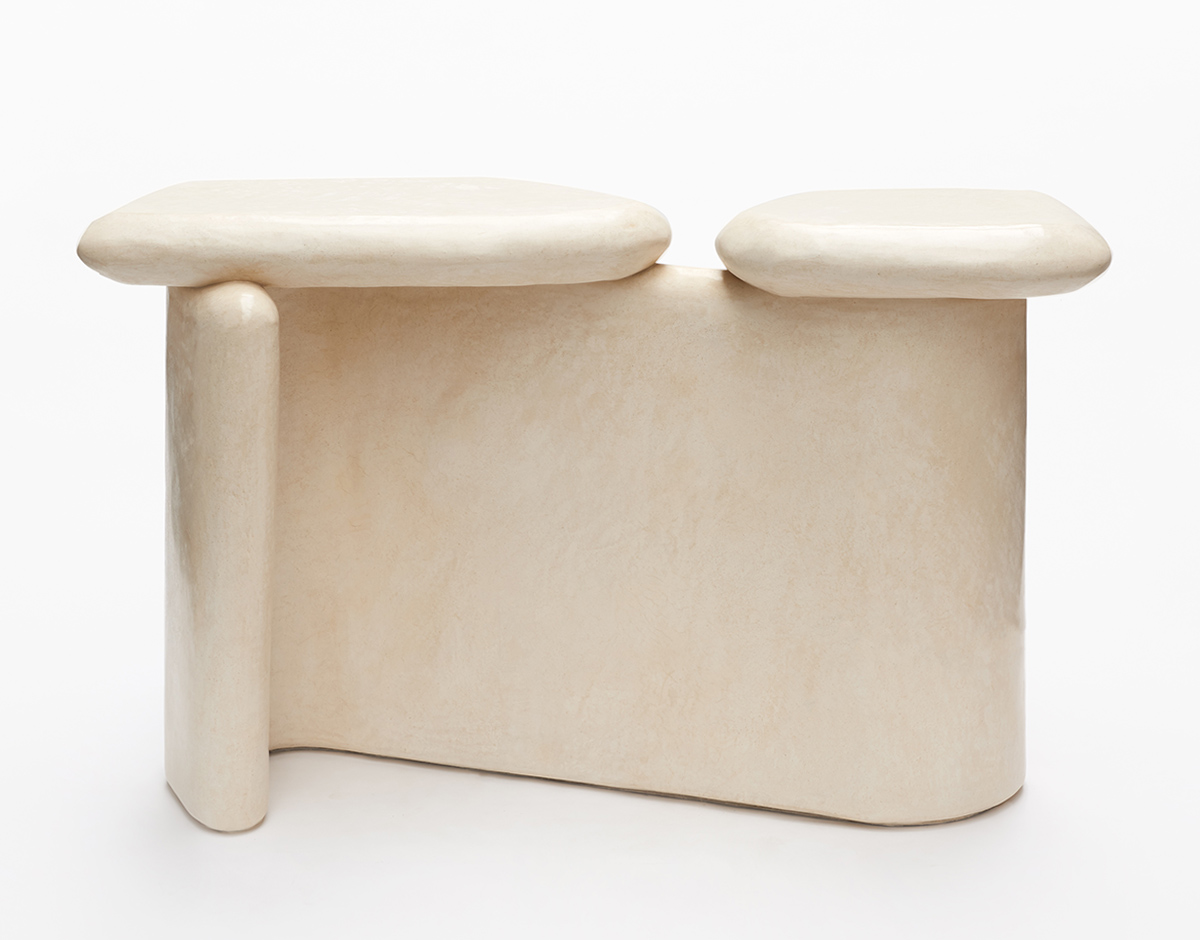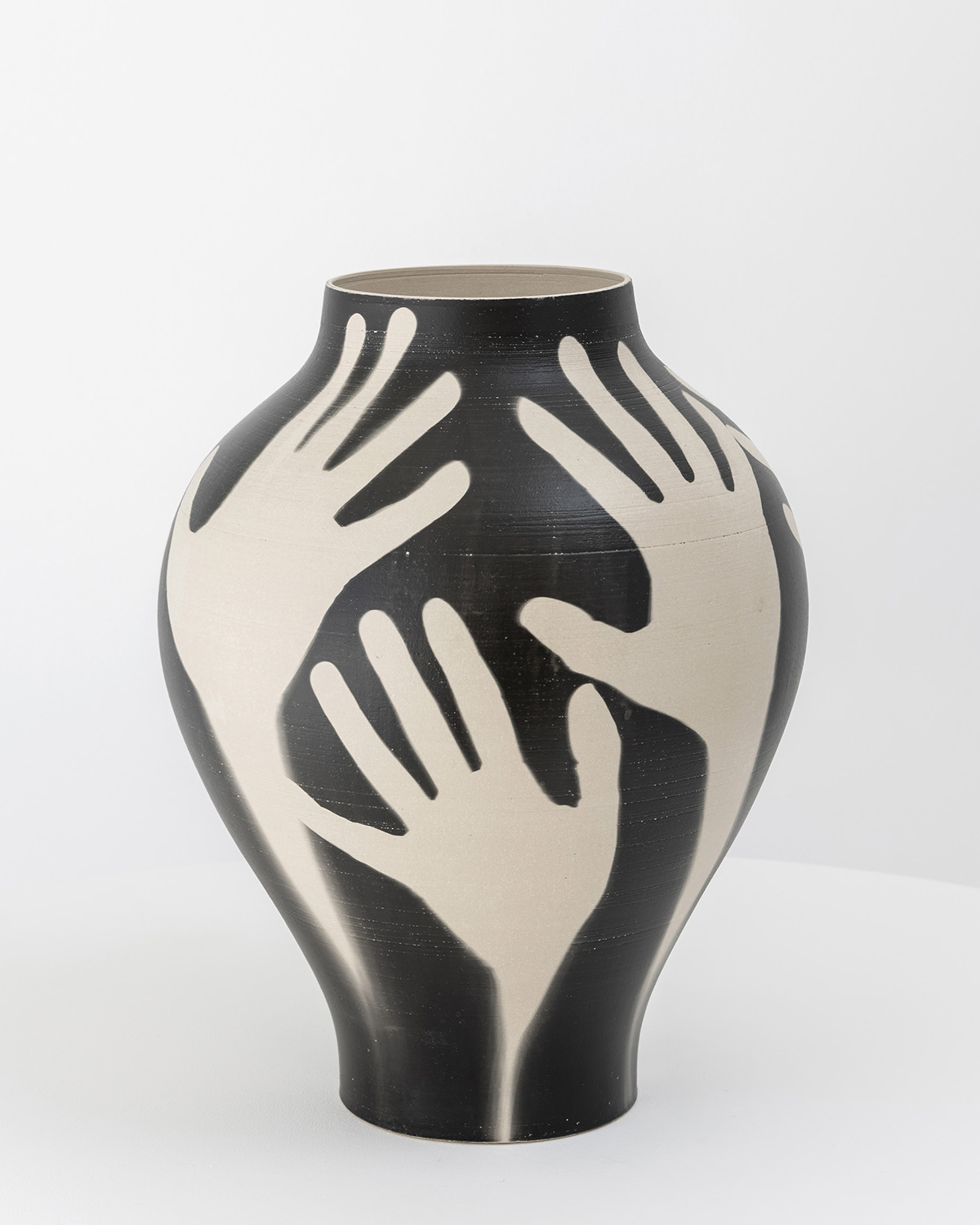 Just a few highlights from Gallery Fumi's current group show in London, from top: a new resin vessel by Jie Wu, a beige plaster and polystyrene console table by Tuomas Markunpoika, and a stoneware amphora by Glithero that features a photogram of three ghostly hands.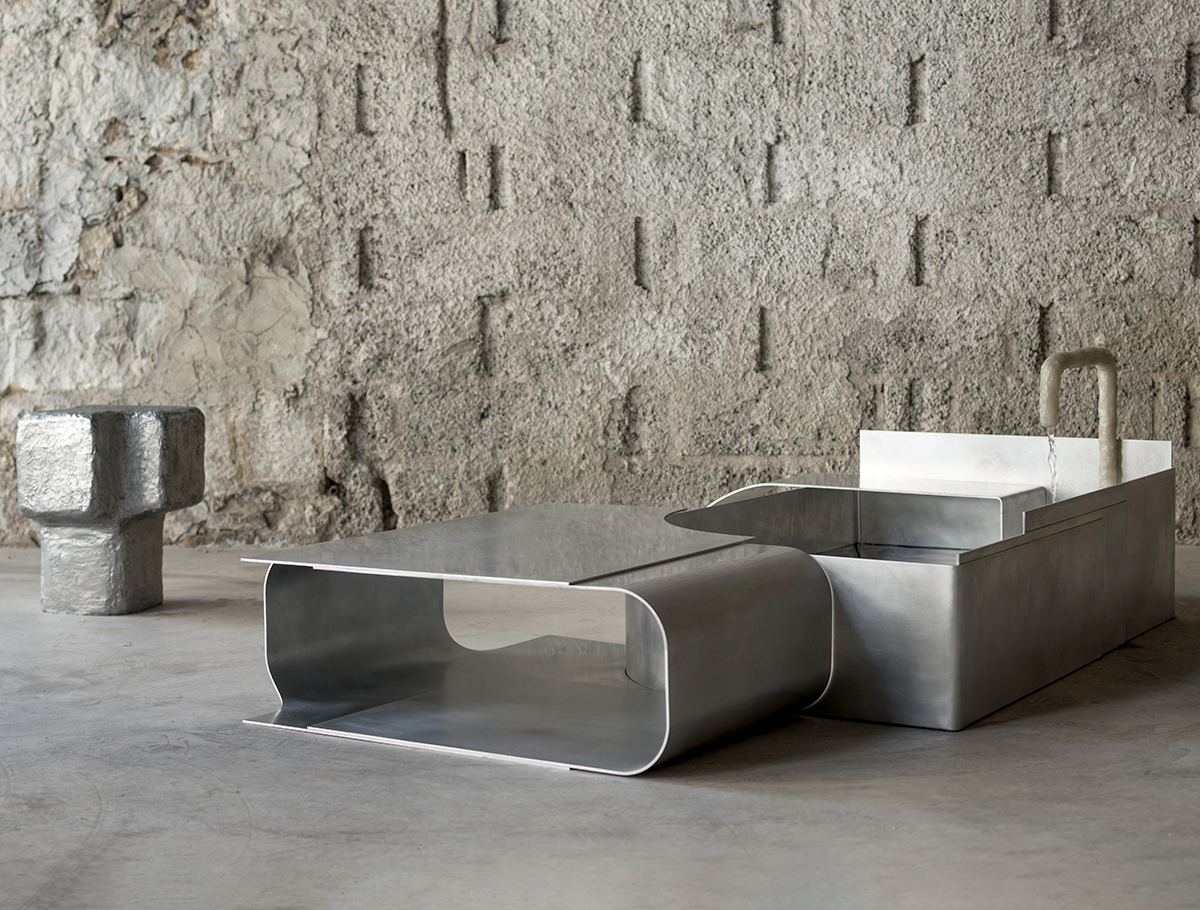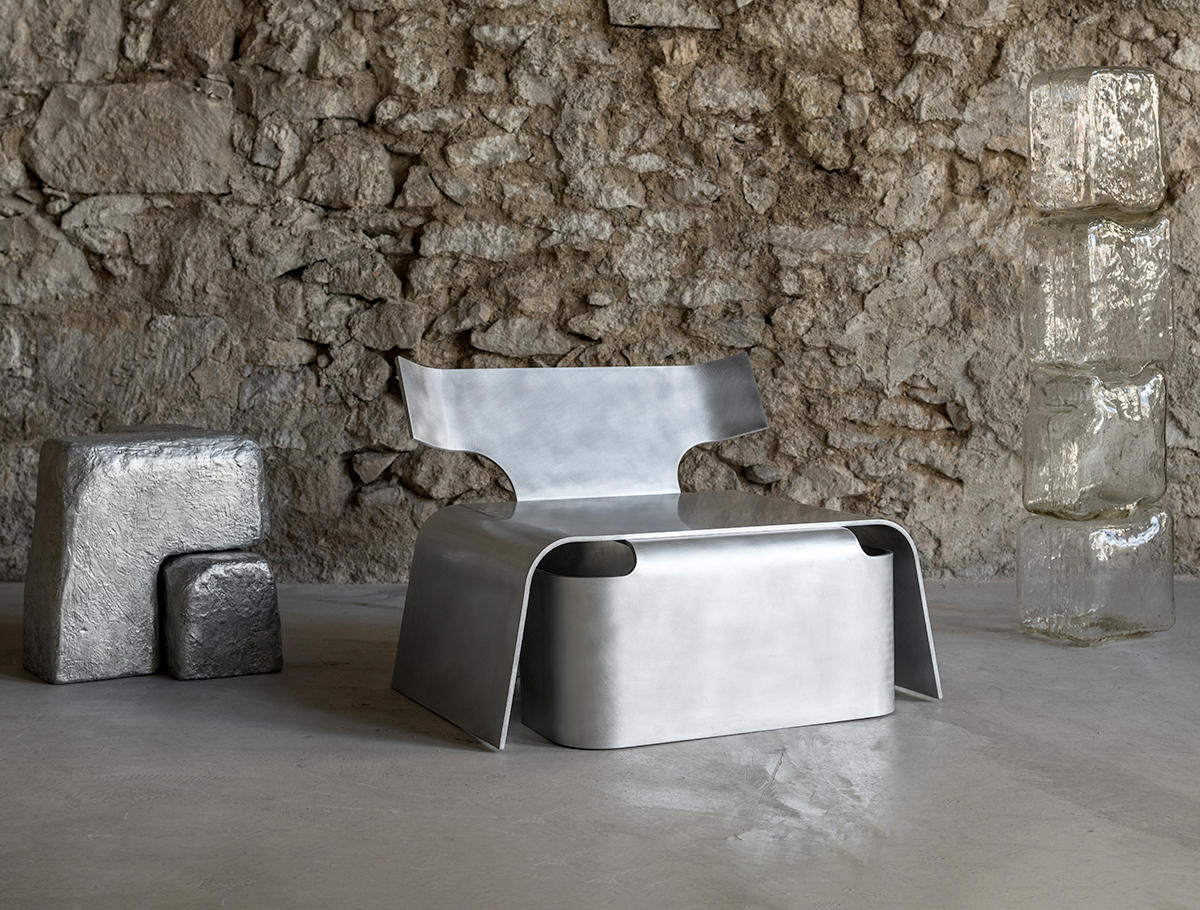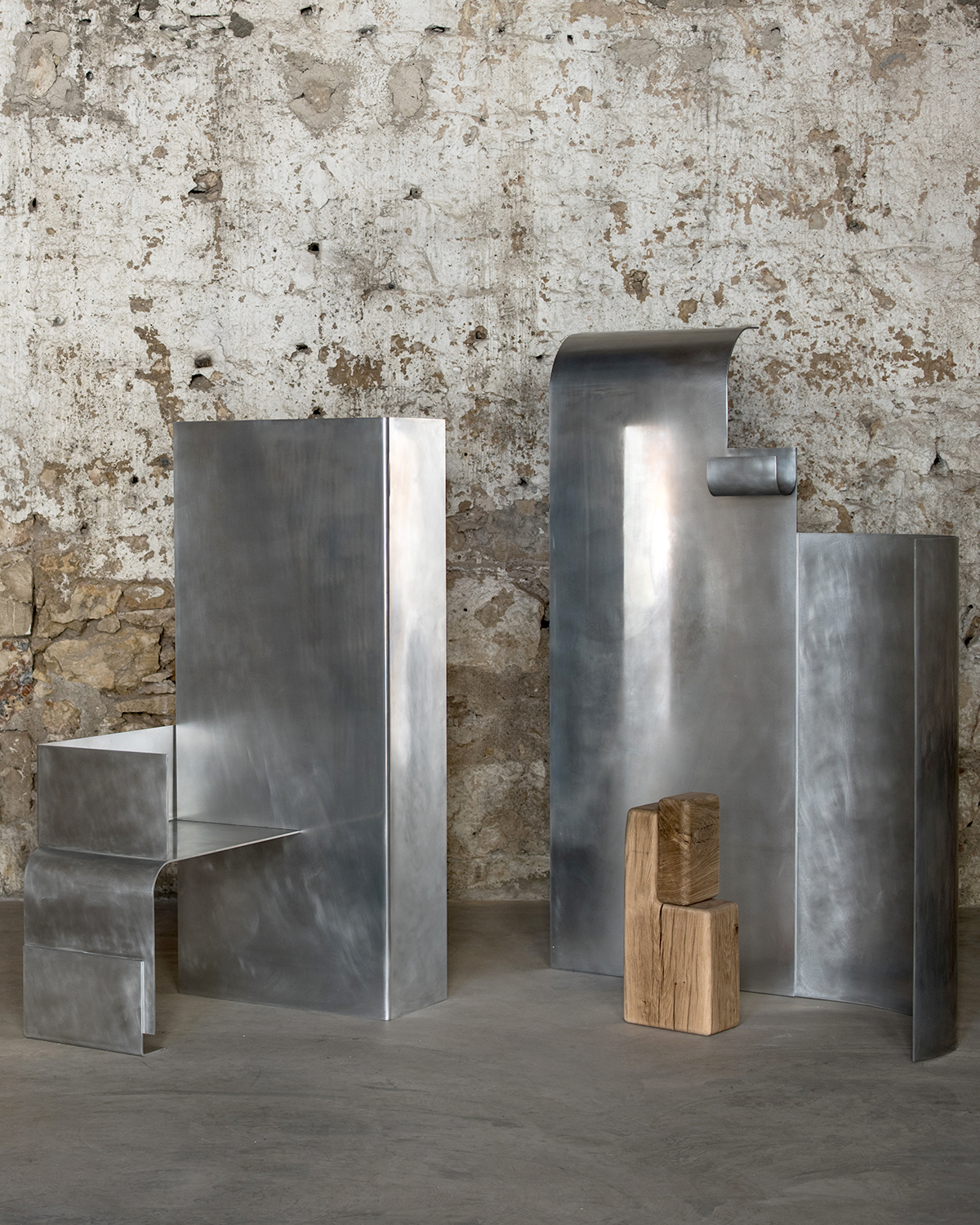 After spending a week in Turin as part of the IN Residence program, Linde Freya Tangelder developed a new body of work for Carwan Gallery that debuted at the gallery in Athens last week. It features glass columns, wood plinths, and blocky metal sculptures, but for us the real star is a crazy $15,000 folded-aluminum bathtub with a resin faucet.