HOMETOWN HEROES: CERAMIST VIRGINIA SIN
The third Hometown Heroes Collective class is here (!). We're so excited to feature another group of inspiring creators and grow their businesses with the help of our friends at Nest. We visited Virginia Sin of Sin ceramics, one of the newest members of the collective, in her Brooklyn studio—get ready for music recs, fave snacks and very solid career advice.
Tell us about your background—have you always been a maker in some way?
I had a decade-long career working in advertising as an art director then creative director. I spent years developing campaigns for other companies, before realizing I could apply these same skill sets to build my own brand. Since I was young, I always knew I wanted to work for myself. Ceramics just happen to be the material I've chosen at the moment to express my ideas and products.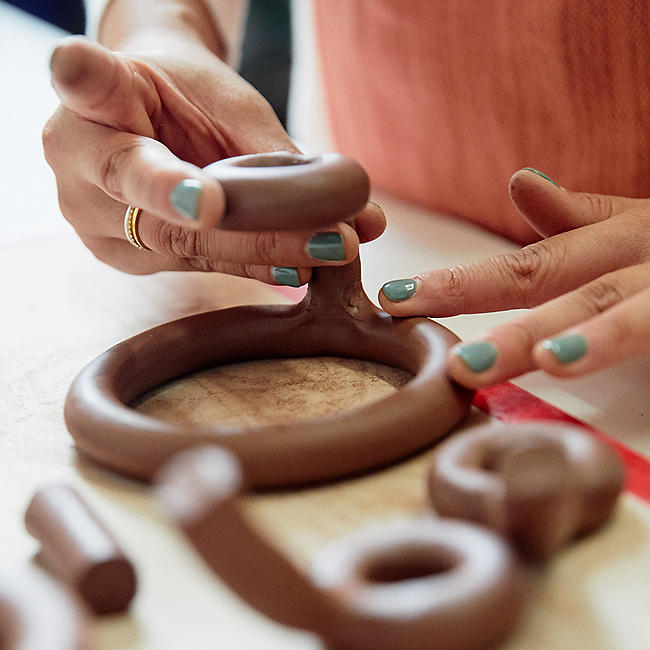 What's a typical day in the studio like for you?
I wake up around 7:30 and meditate for 15 minutes while my coffee is brewing. Once I get to the studio, I check in with my team and start my work day, which could include anything from prototyping, developing products, emailing, designing brand collateral, traveling to visit vendors for sourcing, shooting photos, working on marketing content...the list goes on!
Are there any essentials you like to keep around as you work?
Our team of five all takes turns as studio DJ. I've been really into this Afro Psychedelica playlist as of late. We also keep lots of snacks handy—right now Hot Cheetos and Amanoya Japanese Rice Crackers are favorites.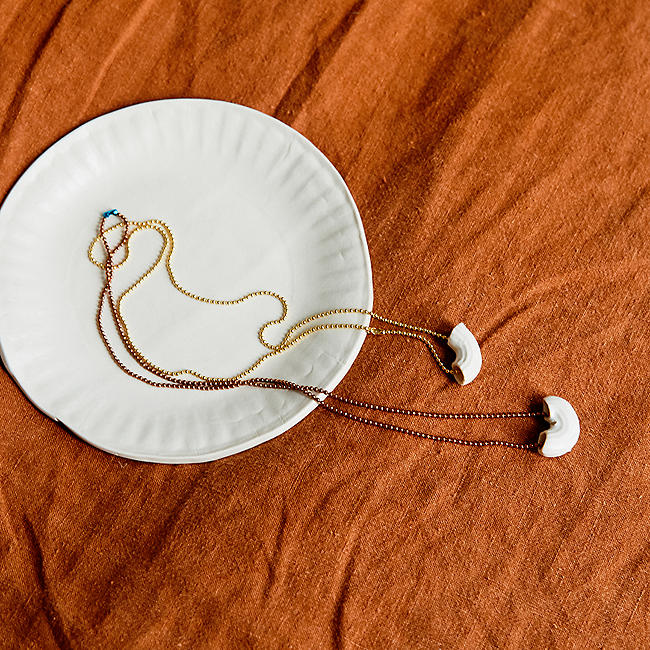 So what do you do when you need inspiration?
I like to visit museums and the New York Public Library. I can lose myself for hours there! I also take inspiration from my day-to-day life. For example, the Prong Fruit Bowl was born because the fruit in our house was going bad and after some research, I learned that fruit needs to aerate and breathe to stay fresh.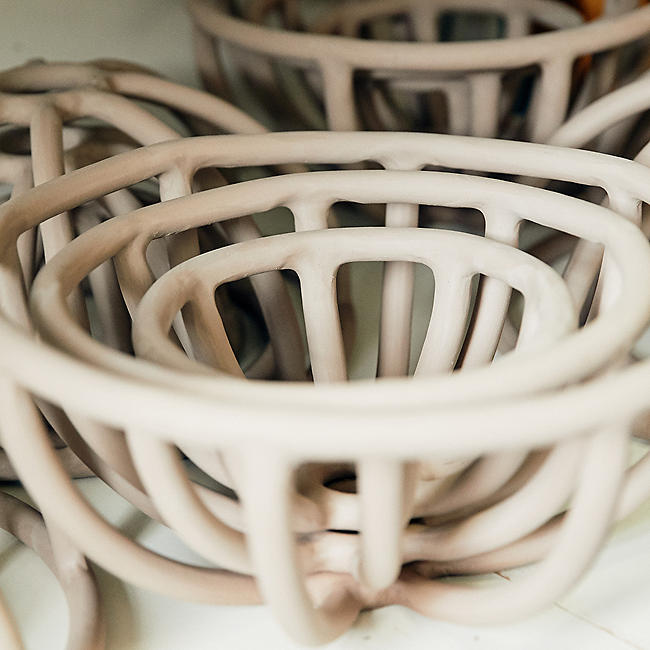 Any advice for other creatives looking to take their talents full-time?
Sin was my side-hustle, passion project business for quite some time. It took me years to transition to full time. It may never feel like the perfect moment to make the leap but some of the best advice I ever got was, "Your emotions are information. If you listen to your authentic self, it will lead you to happiness."
Well said, Virginia. Meet more of our Hometown Heroes and shop their goods right here.